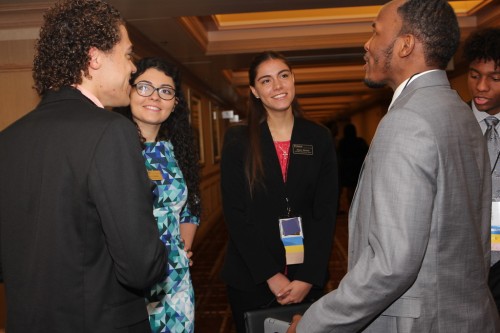 Regional Clusters
MANRRS REGIONAL CLUSTER OVERVIEW:
The MANRRS Regional Cluster Meetings will be held from September 2017 to November 2017 (dates and locations below).
The goal of the cluster meetings is to encourage diversity and pluralism and promote the development of those leadership skills that will prepare our members for a thriving future in the agricultural, natural resources and related sciences. We seek to provide strategies and techniques that will prove effective for member professional development and advancement in today's work environment. MANRRS hopes to achieve this goal by collaborating with our corporate, government and university partners to offer seminars that will provide a guide for their future success.
2017 Regional Clusters (All dates and locations have not been confirmed)
October 27-28, 2017

Region II & III
Atlanta, GA

September 29-30, 2017

Region IV
Oklahoma City, OK

October 13-14, 2017

Region V – Hosted by Purdue University
West Lafayette, IN

October 20-22, 2017
November 10-11, 2017