University of Kentucky Seeks Assistant Extension Professor (Horticulture)
Posted on December 2, 2022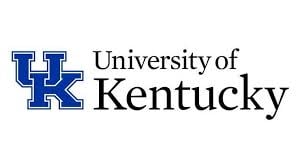 Position Title:
Assistant Extension Professor (Horticulture)
Position Summary
The Department of Horticulture (
http://www.uky.edu/hort/
) seeks to fill a twelve-month, Extension Title Series (tenure eligible) Assistant Professor position. This position will involve all aspects of the Land-Grant mission and has an expected distribution of effort (
DOE
) 80% extension, 15% teaching, and 5% service and is subject to annual agreement. The anticipated start date is July 1, 2023.
Extension efforts will support current and emerging temperate fruit crop production systems and producers in Kentucky and beyond, including traditional small farms and agritourism; application of protective culture systems to fruit production; and/or other novel applications including high-density planting, rootstock and cultivar trials, or post-harvest physiology, quality and nutrition. The expectations for this position are to develop a nationally recognized Cooperative Extension Service program in fruit crop production, funded by participation in competitive external grants that result in peer-reviewed publications. The candidate will develop scholarly extension publications and resources, as well as build, maintain, and lead effective internal and external collaborations and stakeholder partnerships that are impactful. This faculty member will work in an interdisciplinary environment with faculty, students, staff, and extension professionals within the Department, University, and the Cooperative Extension Service, and will contribute to College's strategic plan goal of producing innovative solutions through multidisciplinary collaboration.


Successful candidates will exhibit a strong desire and commitment to quality teaching and student mentoring. The teaching component will involve a single course and contributing to a team-taught course or equivalent each year. The Department's Horticultural Sciences undergraduate program trains the next generation of plant scientists and specialty crop producers. Departmental faculty are also involved in two nationally recognized interdisciplinary undergraduate programs: Sustainable Agriculture and Community Food Systems, and Agricultural and Medical Biotechnology. Department faculty also train MS and PhD students in the Integrated Plant and Soil Science program.
The University of Kentucky considers the health, safety and well-being of our entire community to be a top priority. In alignment with this priority, all new hires must provide proof of
COVID
-19 vaccination or obtain an approved medical or religious exemption as a condition of employment. For areas that fall under the federal
CMS
mandate, start of employment cannot occur until two weeks after receiving the full
COVID
-19 vaccination series or upon obtaining an approved exemption. Only vaccines approved by the World Health Organization can be accepted.