American Farmland Trust Seeks New York Regional Deputy Director
Posted on November 23, 2021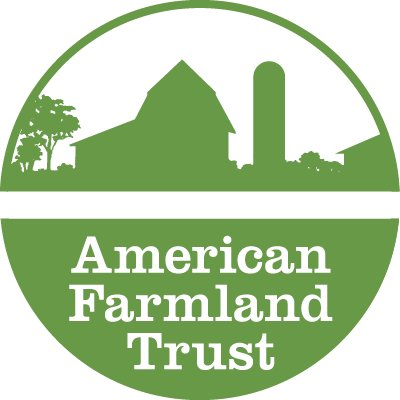 Position Title

New York Regional Deputy Director
Position Summary
As an integral part of the AFT Programs team, the New York Regional Deputy Director works closely with the Regional Director, in collaboration with regional and national staff, to chart AFT New York's future growth and strategic response to an ever-increasing demand for the organization's services.
The New York Regional Program, that includes New York and New Jersey, is robust with staff implementing programs, seeking policy change and doing public outreach across all three of AFT's mission areas. This position requires a skilled professional who can work closely and effectively with the Regional Director and other AFT staff to strategically navigate a complex ecosystem of partners, funders, and stakeholders and achieve high impact, particularly to support AFT regional efforts to promote sound farming practices, address climate change, and advance state policy.
To view full job description and apply, visit here.
About American Farmland Trust
American Farmland Trust is the only national organization that takes a holistic approach to agriculture, focusing on the land itself, the agricultural practices used on that land, and the farmers and ranchers who do the work. Since our founding in 1980, AFT has helped permanently protect over 6.5 million acres of agricultural lands, advanced environmentally-sound farming practices on millions of additional acres, and helped thousands of farm families make a go of it (primarily through programs that increase farm viability and/or enhance farmland access). Long a pioneering leader, AFT is now riding a new wave of growth, driven by agricultures most pressing needs and opportunities.

We believe diversity drives innovation. We are inclusive. We embrace differences. We recognize and respect the fundamental value and dignity of all our employees. We celebrate the unique traditions, heritages, and experiences our employees bring to the workplace. We are committed to creating and sustaining an inclusive culture that promotes and values diversity, and where everyone feels empowered to bring their authentic selves to work every day.

We provide equal employment opportunities (EEO) to all employees and applicants for employment without regard to race, color, religion, sex, sexual orientation, expression or identity, national origin, age, disability, or genetics. In addition to federal law requirements, American Farmland Trust complies with applicable state and local laws governing nondiscrimination in employment in every location in which we have facilities. This policy applies to all terms and conditions of employment, including recruiting, hiring, placement, promotion, termination, layoff, recall, transfer, leaves of absence, compensation, and training.
The National Agricultural Land Network is an AFT initiative intended to grow the collective capacity of those who work to save farm and ranch land to do more—more permanent protection, more innovative protection that incorporates multiple objectives, and more planning to reduce agricultural land conversion. It is part of AFT's commitment toward the goal of doubling the acres of permanently protected agricultural land and reducing the agricultural land converted from 2000 acres/day to 75 acres/day by 2040.