Nature Conservancy Seeks Ranch Manager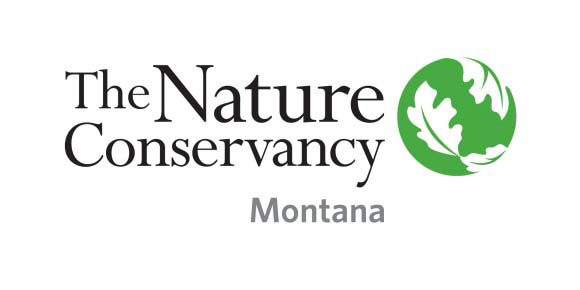 Position Title:
Matador Ranch Manager (Conservation Practitioner V)
Position Summary
The Matador Ranch Manager (Manager) in Montana directs Matador Ranch preserve operations, including the Matador Grassbank, ecological land management, and maintenance on the Matador Ranch. The Manager is responsible for the ecological management of the preserve, including developing and implementing yearly grazing management plans to meet habitat goals, restoration of upland and riparian systems, treatment and monitoring of invasive species, and the hunting access program. The Manager oversees all aspects of grazing and haying leases, including creation of leases, management of public land leases, tracking cattle numbers and grazing use, hay harvest, compliance with lease provisions, and billing.
The Manager oversees all communications of the Matador Grassbank, including organizing meetings and calls, working with Grassbank Members, and presenting outcomes of the Grassbank to diverse audiences. The Manager coordinates with the Northern Great Plains Land Steward in the collection of Grassbank Member ecological data used for discounts and for management decisions on the Matador Ranch. The manager will oversee and participate in the maintenance and operation of ranch improvements (fences, corrals, livestock water, and irrigation operations), ranch equipment, buildings, and grounds. The Manager will serve as the primary point of contact with the local community for the Matador Ranch and will also participate and support fundraising related activities and other outreach events at the Matador.
The Manager will be responsible for budgeting, monitoring expenses, purchasing supplies, and completing administrative duties and will provide supervision or oversight of the Matador Ranch Hand, seasonal staff, volunteers, and contractors. This position requires an enthusiastic, self-starting, people-friendly, team-oriented person eager to perform hard physical work, often under adverse or inclement conditions. This position is based out of Matador Ranch Preserve, located 35 miles south of Malta, Montana. This is an exempt, full-time permanent position supervised by the Montana Grasslands Conservation Director. This position requires that you live on the Conservancy property known as the Matador Ranch, in the house the Conservancy owns on this property. Because your presence on the property is a condition of your employment, the Conservancy will provide the housing rent free and the value of the housing is not taxable to you.
Expected Responsibilities:
• Performs tasks with minimal supervision and makes independent decisions based on analysis, experience and context.
• Supervises technical, administrative and professional staff with responsibility for performance management, training and development.
• Ensures program compliance with internal policies and external requirements.
• May work in variable weather conditions with extremes of -30F to 110F, at remote locations, on difficult and hazardous terrain, and under physically demanding circumstances.
• Financial responsibilities include working within a budget to complete projects, negotiating and contracting with vendors, and assisting with budget development and fundraising targets.
• Networks with diverse groups, including landowners, conservation partners, government officials, donors, board members and the general public to recruit support for the Conservancy and publicize Conservancy programs/preserves.
• Requires long hours in isolated settings.
Qualifications
• Bachelor's degree and 5 years' experience in natural resource management or similar field or equivalent combination of education and experience.
• Experience managing staff or volunteers.
• Relationship building experience to work closely with a variety of partners, i.e., media, government officials, internal scientists.
• Experience completing tasks independently with respect to timeline(s).
• Experience with communication via written, spoken and graphical means in English and other relevant languages.
• Experience using common software applications such as Word, Excel, web browsers, etc.
• Experience in training.
• Must have valid driver's license.
Preferred Qualifications
• Knowledge of land management conservation practice and conservation science, especially as it relates to grassland management. • Ability to identify plants and animals of the Great Plains.
• Ability to explain conservation practices to technical and non-technical audiences.
• Knowledge of current trends and practices in conservation, land management, and natural resource preservation.
• Experience in the use of GIS highly preferred.