Bird Conservancy of the Rockies Seeks Private Lands Wildlife Biologist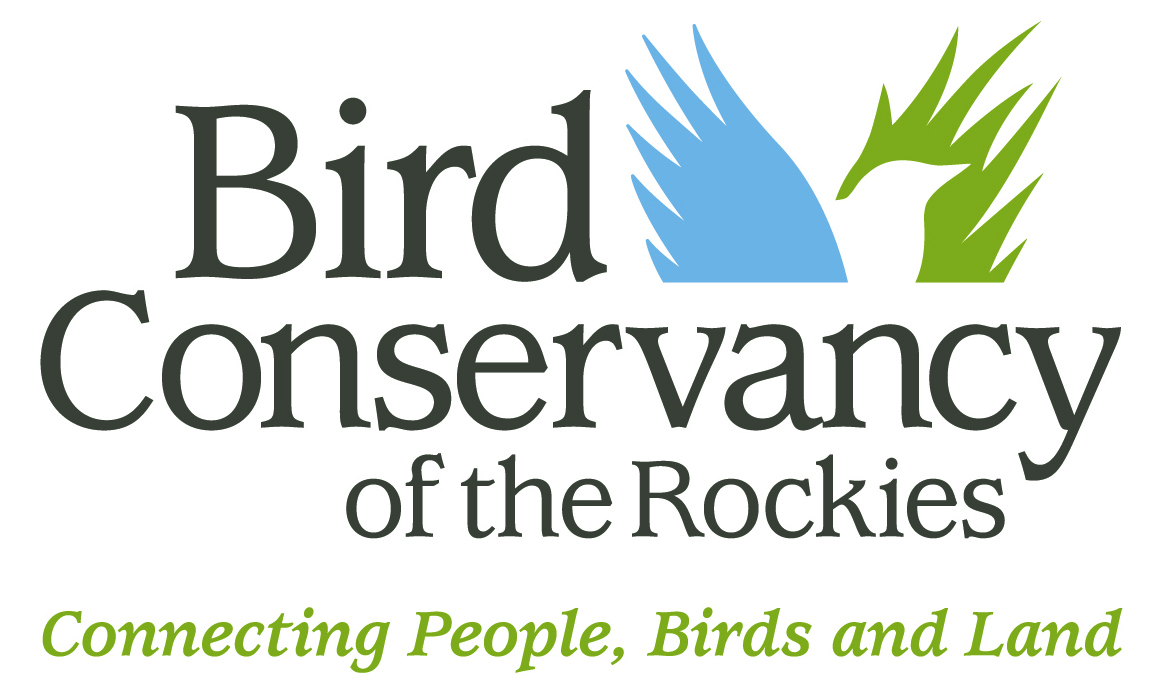 Position Title:
Executive Director
Position Summary:
We are hiring a Private Lands Wildlife Biologist (biologist) to deliver habitat conservation projects on private lands in the grassland ecosystem of southwestern Nebraska. This position is a partnership between the US Department of Agriculture - Natural Resources Conservation Service (NRCS), Nebraska Game and Parks Commission (NGPC), and Bird Conservancy of the Rockies.
The biologist will work with local partners and private landowners to enhance grassland habitat through the Working Lands for Wildlife –Great Plains Grassland Initiative, particularly managing the woody encroachment of Eastern Red Cedar. In addition, the biologist will help agricultural and cattle producers improve wildlife habitat and achieve their management objectives by developing comprehensive conservation plans, including resource assessments, habitat treatments, developing seed mix recommendations, and coordinate their implementation (e.g. infrastructure for water and fence improvements, reducing invasive grass species, prescribed grazing plans, etc.).
About the Area:
Southwest Nebraska is nestled within the Great Plains biome. Most of the landscape is comprised of either flat to rolling cropland or steep to rolling grasslands and the economic engine of the area is agriculture. Trenton is a small town of 600 residents and is surrounded by camping, swimming, boating, and fishing opportunities with four reservoirs in the areas including the Swanson Reservoir west of Trenton. Other recreation opportunities include hunting, fishing, bird watching, hiking, etc. Community events such as the Harvest Festival in August and the Hitchcock County Fair bring together members of the community.
Essential Job Duties and Responsibilities:

 Provide technical and programmatic support to enhance, restore or improve the management of wildlife habitat on privately-owned land in partnership with the USDA-Natural Resources Conservation Service (NRCS), Nebraska Game and Parks Commission (NGPC) and their clients (landowners) by leveraging USDA Farm Bill Conservation Programs and relevant state wildlife or habitat programs, with particular emphasis on voluntary removal of Eastern Red Cedar
 Develop and sustain cooperative working relationships with landowners, conservation groups, state fish and wildlife agencies, and other resource professionals (e.g., Cattleman/woman association,
conservation districts, local weed and pest districts, etc.).
 Deliver formal trainings and products to landowners and other stakeholders for the purposes of enhancing, restoring, or improving management of wildlife habitat.
 Develop technical proficiency in the principles and practice of wildlife habitat enhancement, restoration, or improved management within agricultural systems on privately-owned land.

Other Duties:
● Collaborate across BCR programmatic teams
● Develop technical proficiency in conservation planning and agency business tools
● Assist partner agency and other collaborators in conducting biological assessments
● Other duties as assigned
Knowledge, Skills and Experience required (unless otherwise noted):
● Bachelor's degree in a conservation related field (e.g. wildlife biology, ecology, human dimensions of natural resources, rangeland ecology, etc.) or four years of equivalent professional experience
● Working knowledge of Farm Bill programs (preference given to these candidates)
● Ability and desire to work with a diversity of people including state, federal, and non-governmental
resource professionals, agricultural producers, industry professionals, and other community
representatives
● Ability to communicate clearly and effectively (use active listening to build trust and establish
rapport) with a variety of landowners and partners
● Motivated self-starter who is comfortable working independently under remote supervision, and highly organized with the ability to manage multiple deadlines
● Practical understanding of habitat restoration, ecology, and land management
● Knowledge of western Nebraska flora and fauna, particularly experience with southwestern Nebraska and grassland plant ID
● Strong written, verbal, and interpersonal communication skills
● Proficient in Microsoft Office, Excel; experience with GIS software is desirable

Physical Demands / Work Environment:

The physical demands described here are representative of those that must be met by an employee to successfully perform the essential functions of this job. Reasonable accommodations may be made to
enable individuals with disabilities to perform the essential functions.
● Able work in a standard office setting, with considerable sitting, standing, and viewing of computer
● Mid-level stress
● Requires reaching continually throughout the workday (mouse, keyboard, telephone).
● May include lifting up to thirty (30) pounds of project gear on a frequent basis. Proper lifting techniques required
● Able to stand, walk and hike for extended periods of time outside in all weather
● Able to work independently in remote locations where hazardous wildlife and conditions may occur
● Ability to troubleshoot when working solo (flat tires, cattle gates, etc.
● Requires valid state driver's license and ability to travel throughout the landscape on a regular
basis, often to remote locations in inclement weather or adverse conditions)
Apply
Please submit your cover letter, resume and contact information for three references in ONE document to applicants@birdconservancy.org with "Trenton_PLWB_YourLastName_YourFirstName" in the subject
line and document file name by Aug 19, 2022. Please include how you learned of the job posting.