Denver Zoo Seeks Youth Engagement Manager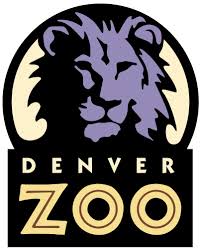 Position Title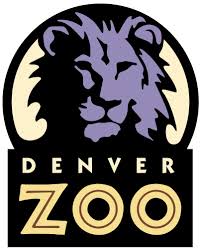 Denver Zoo is a leader in animal care, wildlife conservation, and education. We are passionate about our commitment to excellence in support of our mission of Inspiring Communities to Save Wildlife for Future Generations. Denver Zoo's Conservation Engagement and Learning department has an opportunity for a full time Youth Engagement Manager to support Denver Zoo's mission by leading our efforts to be present and supportive of the local community in support of our mission. The position also facilitates the Conservation Engagement and Learning Department's strategic direction, in partnership with co-managers and directors within the Conservation Engagement and Impact Division. We are looking for a motivated individual who is passionate about conservation education, brings
experience in youth/teen development, and will energize our efforts to invite communities to be a part of
our mission.
Technical / Professional Requirements & Qualifications

• 2+ years of supervisory experience and/or proven leadership in youth engagement programming

o Able to foster a welcoming environment and united team, while providing direction and guidance to a diverse group of staff and volunteers.
o Builds strategic alliances and encourages team members to partner with others outside of team/department and organization.
o Mentors staff with goal setting, accountability, results measurement and ensures all team members contribute actively and are engaged in team-based projects
• 2+ years of experience developing and/or implementing wildlife conservation and/or science learning programs, with youth/teens.
o Demonstrated knowledge and dynamic skills in teaching and mentoring, with a preference given to biological and conservation education.
o Experience facilitating education programs for diverse audiences and communities, representing informal learning environments such as, but not limited to, a zoo, aquarium, museum, park, historical site, and/or botanic garden.
o Experience designing and developing education programs, especially for informal learning audiences.
o Ability to utilize backwards design principles and be outcome-driven in program development preferred.
• Spanish language proficiency, strongly preferred.
• Self-motivated and self-directed individual with the ability to provide leadership in a fast-paced environment while working on multiple projects, both independently and on a team.
o Develops timelines and action plans based on institutional priorities; can adjust plans when necessary;
o Uses Microsoft Office 365 products to organize and manage projects and communication;
o Comfortable taking risks to try approaches and solutions that have not been tried before;
o Ability to commit to new ideas and activities that are innovative, feasible, and aligned to department and division strategies.
• Experience training and coaching staff and volunteers in program planning, development and delivery.
• Available to work weekends and weeknights as necessary. Flexibility a must.
Application Process and Timelines
Resumes / Completed applications must be submitted by April 8th, 2022. Review of applications will begin immediately. Denver Zoo reserves the right to close the position prior to this date.
• Applicants must submit a cover letter with resume to be considered.
Candidates should have at least 2 years in leadership and development of engagement programming in wildlife conservation and/or science learning programs, with youth/teens. Application Deadline:

April 8th, 2022.

Please apply through our careers page, under the about section of our web page. www.denverzoo.org