Hennepin County seeks Conservation Specialist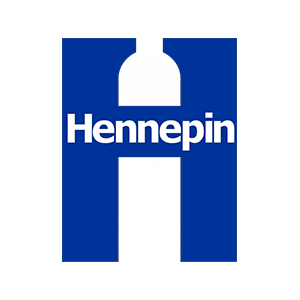 Position Summary
Hennepin County's
Environment and Energy Department is seeking a Conservation Specialist that will be responsible for helping to launch and then coordinating and implementing water quality projects, water education programs, and community engagement opportunities on behalf of a new partnership between Hennepin County, numerous watershed organizations, and cities to improve water resources through promoting and implementing water quality projects with new and existing audiences.
This position is hybrid and will be performed primarily remote with occasional on-site work. When onsite, this position will be located at the 701 Building, 701 4th Avenue South, Suite 700, Minneapolis, MN 55415 and at various work site locations in Hennepin County. Work hours will be Monday through Friday, day-time business hours, with occasional evening and weekend work for community events and meetings. While this position is designated as hybrid, based on current requirements hires must reside in Minnesota or Wisconsin.
This is a grant-

based,

full-time, benefit earning position, funded at least through 12/31/2025.
This position is internally classified as an Environmentalist.
Expected Responsibilities:
Coordinate program and partnership:
Work with the partnership steering committee to set goals for the pilot program and develop annual workplans that clearly define priorities, intended outcomes, and key milestones.
Provide monthly updates at West Metro Water Alliance meetings, convene steering committee meetings twice per year, conduct annual evaluation of program activities, and prepare annual report.
Build and leverage partnerships with entities doing complementary work (e.g. East Metro Water Resource Education Program, Blue Thumb Partners), volunteer programs, and community groups.
Conduct audience research to evaluate effectiveness of programming.
Implement water quality projects and educational programing:
Coordinate with partners,

residents,

and vendors to schedule, promote and/or conduct workshops; attend watershed commission and city meetings and community events; provide technical assistance to participants; inspect completed projects; and assist partners to secure project funding.
Assist with design and writing support, create outreach tools such as flyers, brochures, videos, displays, interpretive signs, and hands-on activities.
Develop materials and conduct programming to assist city partners enhance MS4 permit education programming for residents, businesses, and community groups.
Create and implement an outreach strategy on behalf of the partnership.
Deliver education programming in an equitable manner that serves residents and water-users who tend to be under-represented in water resource programming.
Qualifications
One of the following:

4.5 years

or more of experience in an environmental field implementing conservation, natural resources, and/or water resource activities

.
Bachelor's degree or higher in hydrology, soil science, water resources, natural resources, botany, biology, environmental science, ecology, engineering (agricultural, civil, or environmental), landscape architecture, or a field closely related to the assignment and 6 months or more of experience in an environmental field implementing conservation, natural resources, and/or water resource activities.



A valid driver's license, the ability to obtain a Hennepin County drivers permit.
Experience:

As a professional in the environmental or communications field, including internships or graduate school projects, working with conservation, water resources management, natural resources management, environmental outreach and engagement, or work related to this position.
Tailoring outreach approaches and content for specific audiences.
Using communication software including Microsoft Office suite, e-newsletter platforms, web content management platforms, and social media in a professional context.
Conducting audience research to evaluate the effectiveness of a program or strategy.
Working with diverse communities.
Providing excellent customer service.
Creating educational content for a variety of communication channels.
Giving public presentations.
Making scientific, environmental, technical, or other complex information understandable and relatable to a general audience.
Organizing, updating, and analyzing education and outreach data.
Managing project teams of staff, contractors, and partners from various organizations and agencies.



Ability to:

Develop outreach approaches and content for a wide array of audiences and tailor approaches for specific audiences
Work effectively with and gain input from various staff members and partners
Communicate effectively both verbally and in writing, including updates to partners and customers, creating educational content for a variety of channels, giving presentations, and providing outreach at events
Operate effectively in a fast-paced, hybrid remote and in-person environment.



General knowledge of water quality and stormwater issues and best management practices (BMPs), including BMPs for residential settings.
Salary
$58,614.98 - $87,922.48 Annually
How to Apply