K-State Seeks Southwind District Livestock Production Extension Agent
Position Title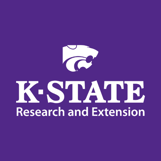 Southwind District Livestock Production Extension Agent
Position Summary
The Southwind District is comprised of Allen, Bourbon, Neosho, and Woodson counties in Southeast Kansas. The population of the district is 46,048. The district is home to Neosho County Community College, Allen Community College, and Fort Scott Community College, as well as ten public school systems. Southwind staff are housed in four office locations and include eight agents, four specialized office professionals and one 4-H program assistant. Livestock production, specifically beef, is an important industry with over 183,000 head of cattle in the Southwind District.
Extension agents are community based faculty of Kansas State University who make a difference by connecting community needs with university resources. Agents are administratively responsible to the local extension director and the local extension board.
This position will provide primary leadership for the development and implementation of research-based educational programs for livestock production, including but not limited to: breed and species selection and management, nutrition, livestock facilities, animal identification, marketing, best management practices and sustainable production techniques.
For more info, visit here.