Merck Seeks Field Sales Development Representative
Posted on November 16, 2021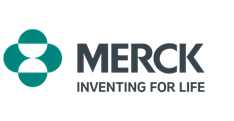 Position Title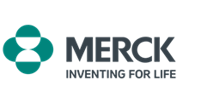 Field Sales Development Representative
Position Summary
The Field Sales Development Representative is a member of the Inside Sales team and will focus on selling companion animal products within an assigned territory that is vacant. The Field Sales Development Representative will temporarily reside in the vacant territory and move from territory to territory as needed. This representative is responsible for working with the Regional Manager that has quota responsibility for the vacant territory to understand and identify veterinary clinic, animal welfare organization, and corporate account customer needs by selling our Company's Animal Health products, helping pull-through activities relative to the customer strategy, and ensuring that our Company is viewed as bringing value and technical innovations aligned to our strategic focus, the Science of Healthier Animals.
In addition, the Field Sales Development Representative demonstrates the highest level of competency and thoroughly understands the resources available across our Company and our Distribution Partners. Performance will be measured on sales goal achievement, as well as targeted promotions and other performance standards consistent with operating objectives. Top-performing Field Sales Development Representatives may be offered growth opportunities to transition to US field-based sales roles in the future which will likely require relocation.
Travel requirements will vary nationally based on business need, up to 75%.
Essential Accountabilities:
· Ability to quickly build rapport with key customers, including distribution partners to have an immediate impact covering vacancy.
· Communicates about products in a way that's meaningful and relevant to each individual customer; customizes discussions and client interactions based on understanding of customer's needs
· Primary point of contact for assigned customers, set up calls with key personnel/decision makers to comprehend practice structure, business model, key influencers (Owner/Practice Manager/Key Tech/Associate Vet), customer needs and identifies business opportunities.
· Develop customer strategy - outlining strategy for interactions/relationship, solutions, partner involvement and potential offerings for customer resulting in sales opportunities and account sales growth of our Company's Animal Health Companion Animal products and services.
· Develop territory and specific account plans for all key customers. Partners with National Account Managers, Corporate Account Team, and Distribution Partners to maintain strong focus on key accounts and corporate owned clinics to drive occupancy and sales growth.
· Shares learning and best-practices from one customer to help other customers meet their needs. Contributes with other team members within the Inside Sales Department to foster growth and development within the team.
· Analyze sales results on a monthly basis and manage expenses within budget guidelines.
· Identifies and selects programs/services available within our Company's Animal Health available resources to address customer needs and provide education & training opportunities to accounts.
· Works with Manager, Marketing, Commercial Operations or Professional Services Veterinarian to develop and deliver relevant offerings that address desired customer needs
· Maintain current understanding of our Company's Animal Health products, industry trends, competitor landscape, business model, key influencers/ network structure and make information available to relevant stakeholders and to influence sales trends.
· Able to articulate and communicate relevant customer, industry, product, and market trends appropriately through the organization.
Minimum Requirements:
· Background & Education:
· 4-year college degree or equivalent
Required Skills/Abilities:
· Excellent interpersonal communications and presentation skills.
· Successful candidate must be flexible and have the ability to adapt to a changing environment
Preferred Experience and Skills:
· Documented sales experience.
· Experience selling animal healthcare products and services through veterinary and/or shelter channel is preferred.
· Knowledge of biological products and the ability to engage in dialogue with medical professionals is a plus.
· Understanding the role of a distribution partner and/or past experience working with distribution.
· Ability to relocate for career growth.
Our Animal Health Division is a trusted global leader in veterinary medicine, dedicated to preserving and improving health, well-being, and performance of animals and the people who care for them. We are a global team of professionals working together to make a positive difference in animal care and the world's food supply and have a deep sense of responsibility towards our customers, consumers, animals, society, and our planet.

Through our commitment to The Science of Healthier Animals®, we offer veterinarians, farmers, pet owners and governments one of the widest ranges of veterinary pharmaceuticals, vaccines and health management solutions and services as well as an extensive suite of digitally connected identification, traceability and monitoring products. We invest in dynamic and comprehensive R&D resources and a modern, global supply chain. We are present in more than 50 countries, while our products are available in some 150 markets.
Who we are …
We are known as Merck & Co., Inc., Kenilworth, New Jersey, USA in the United States and Canada and MSD everywhere else. For more than a century, we have been inventing for life, bringing forward medicines and vaccines for many of the world's most challenging diseases. Today, our company continues to be at the forefront of research to deliver innovative health solutions and advance the prevention and treatment of diseases that threaten people and animals around the world.
What we look for …
Imagine getting up in the morning for a job as important as helping to save and improve lives around the world. Here, you have that opportunity. You can put your empathy, creativity, digital mastery, or scientific genius to work in collaboration with a diverse group of colleagues who pursue and bring hope to countless people who are battling some of the most challenging diseases of our time. Our team is constantly evolving, so if you are among the intellectually curious, join us—and start making your impact today.
Apply here: https://jobs.merck.com/us/en/job/R148110/Field-Sales-Development-Representative
---
We are proud to be a company that embraces the value of bringing diverse, talented, and committed people together. The fastest way to breakthrough innovation is when diverse ideas come together in an inclusive environment. We encourage our colleagues to respectfully challenge one another's thinking and approach problems collectively. We are an equal opportunity employer, committed to fostering an inclusive and diverse workplace.