Assistant/Associate/Full Extension Professor and 4-H State Specialist
Posted on September 16, 2023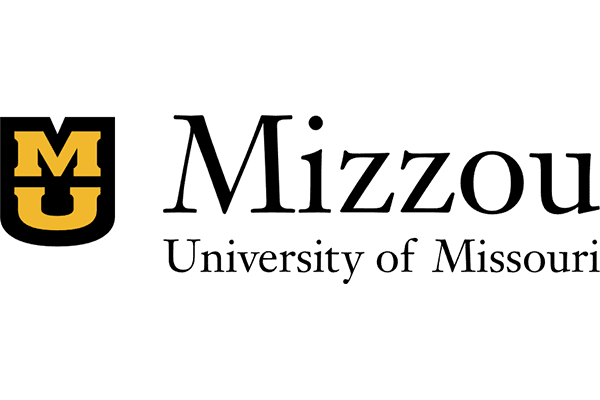 Position description

:

In coordination with the University of Missouri Office of Extension and Engagement and the Missouri 4-H Center for Youth Development, the Division of Animal Sciences at the University of Missouri seeks a full-time, 12-month non-tenure track position that is eligible for rank and promotion. Non-tenure rank (Assistant/Associate/Full Extension Professor) may be assigned depending on qualifications and experience demonstrated through a curricula vita and by the college's promotion policy.

This position provides leadership to the: (1) design, development, delivery and evaluation of the 4-H Agriculture and Natural Resources Program, and by (2) collaborative work with colleagues, teaching and research faculty, regional Extension (EXT) faculty and staff, youth, volunteers, and stakeholders. The position creates systems to help youth, ages 5 to 18, learn about the role of Agriculture and Natural Resources in their lives and explore career possibilities. The position is responsible for the leadership development and educational opportunities in Agriculture and Natural Resources, and it is expected to collaborate with faculty in other fields, especially with other 4-H State Specialists.

The faculty will also be responsible for establishing new and building upon existing collaborations between 4-H, EXT, and the Division of Animal Sciences, as well as with colleagues in the College of Agriculture and Natural Resources (CAFNR). The faculty will build multidisciplinary collaborations with campus faculty to develop programs, events, and will seek external funding, thus contributing to both the research and the engagement mission of the university. This faculty will contribute to recruitment of undergraduate MU majors as well as graduate programs and provide opportunities for hands-on learning, high-impact experiences (such as internships) for Agriculture and Natural Resources majors. The faculty will also be expected to teach one to two courses per year in CAFNR in a related area such as youth development, agriculture, natural resources, or program evaluation.
Responsibilities:
Utilize agriculture, youth development and education principles to build a science of agriculture program with colleagues, teaching and research faculty, Extension faculty and staff, youth, volunteers, community partners and other stakeholders.

Provide educational leadership by planning, designing, implementing and evaluating culturally competent educational programs.

Develop, organize, coordinate and lead comprehensive county, regional and state learning opportunities incorporating the science of agriculture and addressing workforce preparedness in the field of agriculture.

Generate and manage revenue to sustain and grow science in agriculture programming.

Build and maintain strong connections with leaders and partners in fields and disciplines that contribute to youth development and the science of agriculture.

Develop multidisciplinary collaborations with campus faculty to develop programs, events and seek external funding.

Other duties as assigned.
minimum qualifications:
An earned doctorate in Agriculture, Animal Sciences, or a related field at time of appointment.
Candidates will be evaluated on:
Coursework in a discipline or program related to Agriculture and Natural Resources.

Relevant coursework in one or more of the following areas:

Agriculture Education, Leadership and Volunteerism.

Equivalent experience will be considered.

Record of scholarly productivity and evidence of maintaining such public scholarship.

Professional experience in designing, conducting, and evaluating education opportunities for youth and volunteers.

Ability to teach and mentor students within a youth/ lifespan development and family science framework.

Ability to apply knowledge of Agriculture and Natural Resources, collaborations and state and national issues relative to youth.

Ability to work and engage with department, university, and community members.



application materials:
Upload application materials including a cover letter describing research/ scholarly interests and qualifications, teaching philosophy, curriculum vitae, two reprints or preprints of recent manuscripts, and names and contact information for three references (no reference letters are required at this time) to: http://hrs.missouri.edu/find-a-job/academic/, Job ID 48590.
Questions about the online application system should be directed to MU Human Resources at (573) 882-7976.
Questions about the position should be addressed to the search committee co-chairs: Drs. Kellie Seals (kellieseals@missouri.edu) and Maria Calvert (calvertml@missouri.edu)
Equal Employment Opportunity:
Equal Opportunity is and shall be provided for all employees and applicants for employment on the basis of their demonstrated ability and competence without unlawful discrimination on the basis of their race, color, national origin, ancestry, religion, sex, pregnancy, sexual orientation, gender identity, gender expression, age, disability, protected veteran status, or any other status protected by applicable state or federal law. This policy shall not be interpreted in such a manner as to violate the legal rights of religious organizations or the recruiting rights of military organizations associated with the Armed Forces or the Department of Homeland Security of the United States of America. For more information, call the Director of Employee and Labor Relations at 573-882-7976.
To view the full position announcement, requirements, and to apply, please visit:
http://hrs.missouri.edu/find-a-job/academic/, Job ID 48590.