The Ohio State University Seeks Assistant or Associate Professor in Turfgrass Health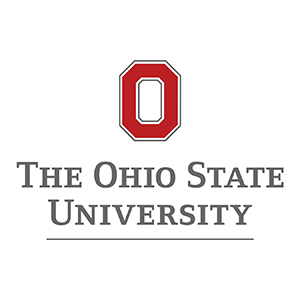 POSITION TITLE: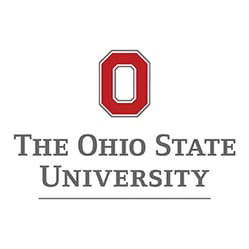 Assistant or Associate Professor in Turfgrass Health
The departments of Entomology and Plant Pathology at The Ohio State University invite applications for an Assistant or Associate Professor in Turfgrass Health. This is a joint appointment, with the home department determined by the successful candidate's primary expertise. This position is expected to have an integrated focus on diagnostics, training of turfgrass professionals, and clinical research of products and practices for management of turf in Ohio. This position will work extensively with extension educators to develop innovative and dynamic approaches to mobilize turf health information from OSU throughout the state. This position is expected to be an integral part of the teaching, research, and extension team that supports the turf industry in the state. This position will re-envision ENTMLGY 5608 Turfgrass Insect & Mite Pests - Identification, Biology and Management, and PLNTPTH 5130 Turf Diseases and Integrated Turf Health Management into a course on integrated turfgrass health management. This position will be expected to mentor graduate students in the home department and in the shared Master of Plant Health Management (MPHM) professional degree program.
• Earned Ph.D. in entomology, plant pathology, biology or a related field. Postdoctoral research experience is desired. Degree requirements must be completed by the appointment start date
• Demonstrated expertise conducting applied and/or basic research examining plant health
• Evidence of potential for excellence in extension, research and teaching.
• Excellent verbal and written communication skills and a willingness and ability to work closely with diverse groups of academic (e.g., students, staff, faculty) and stakeholder audiences
• Demonstrated interest in and/or experience with teaching, recruiting, mentoring, and advising diverse underserved students, including women, students of color, first generation, and non-traditional students
Application Instructions:
Complete applications should include each of the following: 1) cover letter describing interest in the position, 2) Curriculum vitae, 3) statement of teaching and extension philosophy and goals (2 page limit), 4) statement of research interests and goals (2 page limit), 5) statement of experience and/or ideas for working with and mentoring under-represented or under-served groups, including first-generation college students (2 page limit), and 6) the name, postal address, phone, fax and email contact information for three professional references. Incomplete applications will not be considered.
Application materials should be uploaded via https://osujoblinks.com/lc3e Initial consideration will be given to applications received by May 31, 2022. Review of applications will continue until the position has been filled. We welcome informal inquiries, which can be made by contacting Search Committee Chairs Dr. Andy Michel (michel.70@osu.edu) or Dr. Larry Madden (madden.1@osu.edu).
---
The Ohio State University is an equal opportunity employer. All qualified applicants will receive consideration for employment without regard to age, ancestry, color, disability, ethnicity, gender identity or expression, genetic information, HIV/AIDS status, military status, national origin, race, religion, sex, gender, sexual orientation, pregnancy, protected veteran status, or any other bases under the law. Applicants are encouraged to complete and submit the Equal Employment Identification form.