Stanislaus State: Assistant Professor of Sustainable Agriculture
Posted on September 18, 2023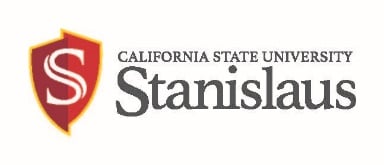 Position description

:

The Agriculture program invites applications for a tenure-track appointment serving the Agriculture BS program's Sustainable Agriculture concentration. This is primarily a teaching position. Teaching assignments will typically include:1) Agroecology, 2) Research Methods in Agriculture, and 3) Agriculture Society and Natural World (A General Education course). Additional duties will include course development and establishing an active student-focused experiential learning research program focused on fruits, nuts and vegetables. Other responsibilities will include student mentoring and advising a highly diverse student population. Effective teaching, scholarly productivity, and service to the University are required for retention, promotion, and tenure. This is an academic year appointment. Opportunities may exist for additional grant-funded Summer activities and interdisciplinary projects involving the 2-acre Sustainable Garden.
minimum qualifications:
PhD in Plant Science, Sustainable Agriculture, Agroecology or related field is required, with prior college-level teaching experience and relevant industry experience. Applications from ABD candidates will be considered, but all requirements for the PhD must be completed prior to the inception of the appointment.
preffered Qualifications:
PhD in Plant Science, Sustainable Agriculture, Agroecology or a closely related field. Demonstrated proficiency in online college-level instruction. Evidence of field experience in sustainable agriculture and agroecology, with specific application to California agriculture.


Preference for candidates who provide evidence of effective teaching at the college level. Post-doctoral research or extension experience or teaching experience at the Junior college will strengthen an applicant's candidacy, as will a strong background or research interest in crop production and management practices in California. Previous experience in working across disciplines to develop student experiential learning research programs is highly desired.
equal employment opportunity:
The university is an Equal Opportunity Employer and does not discriminate against persons on the basis of race, religion, color, ancestry, age, disability, genetic information, gender, gender identity, gender expression, marital status, medical condition, National origin, sex, sexual orientation, covered veteran status, or any other protected status. You can learn more about federal equal employment opportunity protections by accessing the Department of Labor's notices: http://www.dol.gov/ofccp/regs/compliance/posters/pdf/eeopost.pdf
Individuals with disabling conditions who require accommodation during the recruitment process may contact the ADA Coordinator at (209) 667-3159.
In compliance with federal law, all persons hired will be required to verify identity and eligibility to work in the United States and to complete the required employment eligibility verification document form upon hire.
For more information and to apply: Click Here.