The Nature Conservancy Seeks Ohio Director of Policy and Government Relations
Posted on January 24, 2023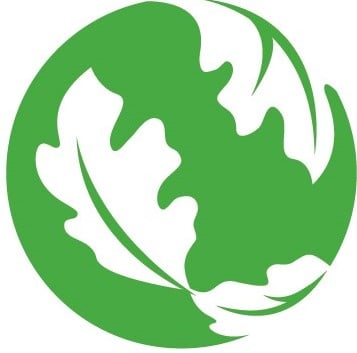 Position Title:
Ohio Director of Policy and Government Relations
Position Summary
The Ohio Director of Policy and Government Relations leads and implements a comprehensive state program to proactively develop and influence conservation and public policy outcomes that advance the Conservancy's mission. They manage and support the Ohio Government Relations team, identify, initiate, develop and lead conservation funding and policy opportunities across multiple jurisdictions, work with staff across The Nature Conservancy to advance TNC's national and multi-state policy priorities, and ensure program compliance with local, state, and federal lobbying laws and regulations. They work with a diverse range of stakeholders, non-profit organizations, coalitions, elected officials, agencies, and business interests to build support for the organization's conservation agenda and to advance key climate change and freshwater policy initiatives.
Ideal candidates will have a Bachelor's degree in political science, environmental policy, business or related field and six years of experience directing legislative and issue campaigns, lobbying elected officials, and directing policy initiatives, building diverse coalitions across political and social divides, or equivalent combination of education/experience.
Apply
Applicants must apply on-line by 11:59 p.m. EST on February 12, 2023 at
www.nature.org/careers
. To more easily locate the position, enter Ohio or the job ID 52847 in the keyword search.
---
The Nature Conservancy is an Equal Opportunity Employer. Our commitment to diversity includes the recognition that our conservation mission is best advanced by the leadership and contributions of people of diverse backgrounds, beliefs and culture. Recruiting and mentoring staff to create an inclusive organization that reflects our global character is a priority and we encourage applicants from all cultures, races, colors, religions, sexes, national or regional origins, ages, disability status, sexual orientation, gender identity, military, protected veteran status or other status protected by law.
TNC is committed to offering accommodations for qualified individuals with disabilities and disabled veterans in our job application process. If you need assistance or an accommodation due to a disability, please send a note to applyhelp@tnc.org with Request for Accommodation in the subject line.
Where legally permissible, TNC requires all new employees to be fully vaccinated and willing to keep up to date with vaccines that protect against COVID-19. By accepting an offer of employment, you agree to comply with this requirement, unless you are entitled to a legally mandated exemption.
An attractive salary and benefits package is part of TNC's value proposition to our employees. TNC strives to provide competitive pay and bases salaries on the geographic location of the role committing to being equitable across groups and providing hiring salary ranges when possible.
Since we support flexible and remote work for our employees, many positions have a flexible location within countries where we're registered as a Non-government Organization and established as an employer. This may mean we're unable to provide a hiring salary range in the posting for some of our positions. However, candidates invited to be part of our interview process will be provided their location specific range upon request.