UC Davis Seeks Specialist in Cooperative Extension
Posted on October 16, 2021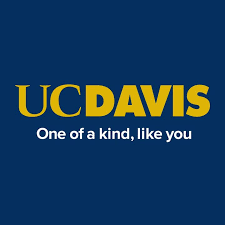 Position Title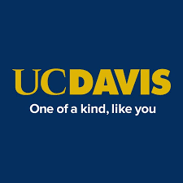 Specialist in Cooperative Extension
To conduct original applied research using innovative approaches and new technologies resulting in information that can be applied toward improving the lives of Californians.
APPLICATION WINDOW
Open date: October 13th, 2021
Next review date: Wednesday, Dec 1, 2021 at 11:59pm (Pacific Time)
Apply by this date to ensure full consideration by the committee.
Final date: Saturday, Apr 30, 2022 at 11:59pm (Pacific Time)
Applications will continue to be accepted until this date, but those received after the review date will only be considered if the position has not yet been filled.
POSITION DESCRIPTION
The Department of Nutrition, internationally recognized as a premier center of excellence in research, teaching, and extension, is seeking applications for a Specialist in Cooperative Extension (CE) to join the faculty at the Assistant rank in the field of community nutrition. The mission of the Department of Nutrition is to develop and disseminate comprehensive basic and applied knowledge regarding nutritional biology and the translation to improving human health, and to implement and evaluate nutrition interventions and programs for their impact on individuals, society and policy. A Specialist in Cooperative Extension (CE) is being recruited to conduct original applied research using innovative approaches and new technologies resulting in information that can be applied toward improving the lives of Californians with emphasis on those at highest risk of food insecurity, diet-related chronic diseases and obesity; and to develop an extension education and outreach program that extends information to toward various clientele (e.g., individuals of all ages, families and communities) including under-represented groups. The successful candidate will bring visibility and leadership to campus- and county-based CE academics and other researchers and educators involved in the study of community-based nutrition programs, policy-systems-environment change approaches, and innovative solutions for food-related challenges affecting diverse Californians. Research and extension outreach activities will be closely integrated with UC Agriculture and Natural Resources (ANR), including county-based CE academics and clientele as well as campus-based CE and ladder rank faculty.
This is a full time, career-track appointment that includes the expectation that the appointee will conduct mission-oriented research and engage in extension education and outreach that advances the mission of the Department of Nutrition and ANR. The focus of this position will be on community nutrition. Accordingly, applicants should have the professional background necessary to conduct original research in nutrition and food-related health challenges, nutrition programs and recommendations, strengthening linkages between agriculture-foods-nutrition and policy, food literacy and communicating nutrition science to the public. By developing reciprocal and mutually beneficial relationships with colleagues and with various stakeholders, the candidate should become a knowledgeable partner who can provide reliable information and build research-informed networks to address issues of regional and statewide importance in the state of California. Advising and mentoring of graduate students is expected.
A person in this position is expected to provide leadership as a liaison between campus-based researchers, CE campus and county-based academics, and clientele and colleague groups such as local and state stakeholders. This will include providing information to clientele through print publications, web-based resources and in-person presentations, and serving as a resource for other CE academics.
The successful candidate will conduct and publish results of: 1) applied research related to nutrition-related health challenges, food insecurity and food literacy, which can be addressed using innovative outreach approaches, community-based programming and newer technology to promote behavior change; 2) applied research or other creative activities designed to combat nutrition misinformation through communicating science-based recommendations and solutions, and promote effective public policy decision-making. Areas of emphasis may include any of the following: strengthening linkages between nutrition, agriculture, food systems and policies, designing and implementing community-based interventions and approaches that have potential to reduce diet-related chronic disease risks among vulnerable populations.
Professional Competence and Activity:
The candidate will be expected to participate in professional society activities including presenting papers at national and international meetings; reviewing manuscripts and grant proposals in their area of expertise; and establishing productive working relationships with scientists and extension personnel in other states and countries. The goal would be to gain national and international recognition for scholarly contributions to the science and practices of community nutrition, as they advance to the higher ranks in the UC system.
Ph.D. or equivalent degree in nutrition or other closely related discipline, with post-doctoral or work experience is required. The successful candidate must have a record that documents productivity in research as evidenced by publications in peer-reviewed journals and potential to secure extramural research funding.
Salary: Commensurate with experience.
Applications will be reviewed with the expectation that the appointee will be available for service on or soon after April 1, 2022.
Applications should be submitted on-line at http://recruit.ucdavis.edu/. Additional inquiries should be directed to Recruitment Advisory Committee chair Dr. Christine Stewart, cpstewart@ucdavis.edu.
Applicants should submit:
curriculum vitae including publication list statement of research and extension interests and goals; a summary or abstract of the Ph.D. dissertation; copies or links to recent relevant publications; statement of contribution to diversity, equity and inclusion and names, addresses including e-mail, and telephone numbers of at least three references. The position will remain open until filled. To ensure consideration, applications should be received by December 1, 2021.
QUALIFICATIONS
Basic qualifications(required at time of application)
• Ph.D. or equivalent degree in nutrition or other closely related discipline is required. Post-doctoral or other experience is required. Additionally, knowledge, experience, interest and/or academic coursework related to: nutrition education, community-based experience or program development, innovative use of technology to improve or assess health behavior, community health, epidemiology, experience working across agricultural food and nutrition systems, and provision of professional development programs is highly desired.
Additional qualifications(required at time of start)
• Evidence of research excellence in the candidate's discipline, and demonstrated potential for developing an independent applied research program in community nutrition. Evidence of potential for successful acquisition of extramural funding for an applied research program.
• Evidence of leadership, team-building, and organizational skills to plan and conduct independent and collaborative research projects, and to develop a successful extension education and outreach program with campus and ANR academics, and relevant stakeholders.
• Commitment to ANR and the mission of the land-grant system and evidence of a "vision" for development of a research and outreach program in community nutrition.
• Ability to direct graduate students and willingness to serve as a student advisor.
• Demonstrated oral and written communication skills, including the ability to present information clearly to non-scientific and public audiences.
• Interest, understanding, and commitment to contributing to diversity. Demonstrated ability to contribute to diversity and inclusion of groups that are underrepresented in the academy through extension education, research, and/or service would be a plus. Statement of Contributions to Diversity, Equity, and Inclusion will be assessed by their general quality and the candidates' awareness, contributions, and plans for future efforts related to diversity and inclusion.
• Evidence of collegiality and professional service consistent with departmental and professional citizenship.
APPLICATION REQUIREMENTS
Document requirements
Curriculum Vitae - Your most recently updated C.V. including publication list.

Statement of Research and Extension Interests and Goals

Summary or abstract of Ph.D. dissertation

Publication 1 - Link or copy to publication

Publication 2 - Link or copy to publication
(Optional)

Publication 3 - Link or copy to publication
(Optional)

Statement of Contributions to Diversity, Equity, and Inclusion - Contributions to diversity, equity, and inclusion documented in the application file will be used to evaluate applicants. Visit https://academicaffairs.ucdavis.edu/faculty-equity-and-inclusion for guidelines about writing a statement and why one is requested.
Reference requirements
3-5 required (contact information only)
Reference information should include names, addresses, e-mail, and telephone numbers.
Apply link:
https://recruit.ucdavis.edu/JPF04506
CAMPUS INFORMATION
UC Davis is a smoke and tobacco-free campus (http://breathefree.ucdavis.edu/).
We are an Affirmative Action/Equal Opportunity employer, and particularly encourage applications from members of historically underrepresented racial/ethnic groups, women, individuals' with disabilities, veterans, LGBTQ community members, and others who demonstrate the ability to help us achieve our vision of a diverse and inclusive community. For the complete University of California nondiscrimination and affirmative action policy see: http://policy.ucop.edu/doc/4000376/NondiscrimAffirmAct
Under Federal law, the University of California may employ only individuals who are legally able to work in the United States as established by providing documents as specified in the Immigration Reform and Control Act of 1986. Certain UC Davis positions funded by federal contracts or sub-contracts require the selected candidate to pass an E-Verify check. More information is available at: http://www.uscis.gov/e-verify
The University of California, Davis (UC Davis) is committed to inclusive excellence by advancing equity, diversity and inclusion in all that we do. UC Davis celebrates the multi-cultural diversity of its community by creating a welcoming and inclusive environment demonstrated through a variety of resources and programs available to academics, staff, and students. Diversity, equity, inclusion, and belonging are core values of UC Davis that are embedded within our Principles of Community and are tied with how to best serve our student population. Our excellence in research, teaching, and service can best be fully realized by members of our academic community who share our commitment to these values, which are included in our Diversity and Inclusion Strategic Vision, our strategic plan: "To Boldly Go," our Principles of Community, the Office of Academic Affairs' Mission Statement, and the UC Board of Regents Policy 4400: Policy on University of California Diversity Statement. UC Davis is making important progress towards our goal of achieving federal designation as a Hispanic-Serving Institution and an Asian American, Native American, and Pacific Islander-Serving Institution. The Office of Diversity, Equity, and Inclusion offers a plethora of resources on their website, and the Office of Health Equity, Diversity, and Inclusion (HEDI) has outlined similar goals in their Anti-Racism and DEI Action Plan." There are a plethora of links available on the About Us webpage where you can learn more about our Administration, Diversity and Inclusion, Rankings, Locations, Native American Land Acknowledgement, Sustainability, Visiting UC Davis, UC Davis Health, and Campus Safety.
The university is consistently ranked among the top institutions in the world for campus sustainability practices by the UI Green Metric World University Rankings. UC Davis is focused on achieving net-zero greenhouse gas emissions and repeatedly shown its commitment to preserving a healthy and sustainable environment for generations to come.
As a condition of employment, you will be required to comply with the University of California SARS-CoV-2 (COVID-19) Vaccination Program Policy. All Covered Individuals under the policy must provide proof of Full Vaccination or, if applicable, submit a request for Exception (based on Medical Exemption, Disability, and/or Religious Objection) or Deferral (based on pregnancy) no later than the applicable deadline. For new University of California employees, the applicable deadline is eight weeks after their first date of employment. (Capitalized terms in this paragraph are defined in the policy.)
JOB LOCATION
For full job descriptions and to apply, please visit here.