Union of Concerned Scientists Seeks Candidates for Kendall Fellowship (Nuclear Weapons, Science, and Equity)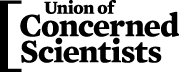 Position Title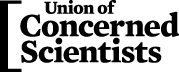 The Global Security Program in the Union of Concerned Scientists (UCS) seeks outstanding candidates for a Kendall Fellowship to research the adverse impacts of nuclear weapons production on impacted communities and help develop programs to support and expand the capacity of local and/or indigenous advocates in policy and regulatory spaces. This two-year fellowship is open to candidates who will have completed their Ph.D. or another advanced degree in a relevant field before September 2022, or those with equivalent experience.
The Union of Concerned Scientists is an independent national nonprofit whose scientists and engineers work to solve some of our planet's most pressing environmental and safety problems. UCS combines technical analysis and effective organizing and advocacy to create innovative, practical solutions for global warming, sustainable food policy and agriculture, clean energy and transportation, and reducing the threat of catastrophic nuclear war.
The Global Security Program (GSP) will host this, Kendall Fellow. GSP works to reduce the risk of nuclear war by changing US policy, highlighting the injustices of nuclear weapons development, and increasing and diversifying the seats at the table of nuclear weapons decision-making.
Dept. of People and Culture