The University of Illinois at Urbana-Champaign seeks Academic Advisor & Recruitment Coordinator
Posted on January 17, 2022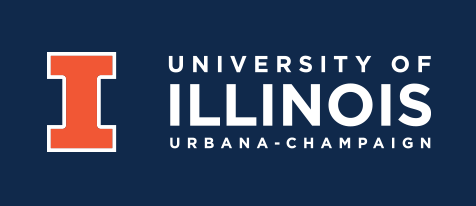 Position Title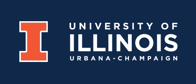 Academic Advisor and Recruitment Coordinator
University of Illinois Urbana-Champaign
Department of Agricultural and Consumer Economics
This position is a part of a 4-person team working to provide services to over 700 students in the Department of Agricultural and Consumer Economics (ACE). Our students come from a variety of backgrounds and bring unique interests that create a rich academic environment. With a heavy focus on experiential learning, students work closely with their advisors in ACE to identify and pursue myriad opportunities in the department and on campus which allow them to develop personally, academically, and professionally. In addition to advising duties, this position will work closely with the vibrant College of ACES marketing and recruitment teams to craft and promote the department across our stakeholder groups. Our unit promotes lifelong learning and encourages our advising team to join pursue development opportunities that will enrich their professional lives and bring new ideas and perspectives to our team.
WE TRANSFORM LIVES. Everything we do is designed to improve the quality of life of the people in the state of Illinois, across the nation, and around the world. We discover, develop, translate, and disseminate knowledge to address societal concerns and train the next generation of experts and leaders in a way that empowers them to expand the boundaries of science to higher levels of understanding and influence.
The Department of Agricultural and Consumer Economics (ACE) is comprised of world-renowned faculty whose research and outreach programs influence national and international policymaking on issues ranging from how producers, consumers, and agribusinesses manage risk and adapt to climate change to the impacts of new technologies, environmental regulations, federal laws on profitability and human well-being.
The Department of Agricultural and Consumer Economics seeks candidates who will advise undergraduate students with regard to issues including curriculum requirements, course selection, registration and post-college plans
lead undergraduate recruitment program for the department
manage branding strategy and marketing plans for the department
teach professional development courses and support student organizations related to subjects of emphasis.
Specific responsibilities are detailed below.
• Advise undergraduate students on issues including curriculum requirements, course selection, and post-college plans.
• Advising duties will focus on roughly one third of the ACE undergraduate population, but may change over time.
• Provide support to other academic advisors in the department.
• In cooperation with College of ACES Academic Programs, lead, manage, and direct undergraduate student recruiting activities for the department, including but not limited to management of recruitment events, prospective student visits, and the development of materials.
• Independently develop and manage student recruiting activities (student visits, materials, events) to grow the program and increase enrollment numbers.
• Recruit and manage approximately 25 student ambassadors each semester.
• In collaboration with College of ACES Office of Marketing Communications, develop and manage a branding strategy, marketing plan, and communication support materials.
• Management all social media for the department and develop strategies for social media marketing. Independently, develop content and manage all social media posts.
• Lead ongoing management and updating of website and print content revisions.
• Teaching professional development courses
Student Organizations Support
• Support student organizations related to subjects of emphasis
Education Required:

Bachelor's degree in agricultural economics, economics, communications or related field
Education Preferred

: Master's degree in agricultural economics, economics, communications or related field
Experience Required:

Experience in organizing and managing program activities and experience in preparing organizational communications
Salary and Appointment Details:
Salary is commensurate with experience. This is a 100%, full time, 12-month professional position. The start date is as soon as possible after the close of the search.
To ensure full consideration, applications must be received by

January 28, 2022

.
To apply, please create a candidate profile at https://jobs.illinois.edu/ and upload a cover letter, a resume, and names and contact information for three references.
For additional information about the department see https://ace.illinois.edu/ .
For information about the position, please contact hiring manager Caroline Helton at chelton@illinois.edu .
---
University of Illinois faculty, staff and students are required to be fully vaccinated against COVID-19. If you are not able to receive the vaccine for medical or religious reasons, you may seek approval for an exemption in accordance with applicable University processes.
The University of Illinois conducts criminal background checks on all job candidates upon acceptance of a contingent offer. Convictions are not a bar to employment. The University of Illinois System requires candidates selected for hire to disclose any documented finding of sexual misconduct or sexual harassment and to authorize inquiries to current and former employers regarding findings of sexual misconduct or sexual harassment. For more information, visit Policy on Consideration of Sexual Misconduct in Prior Employment. As a qualifying federal contractor, the University of Illinois System uses E-Verify to verify employment eligibility.
Illinois welcomes individuals with diverse backgrounds, experiences, and ideas who embrace and value diversity and inclusivity. (https://diversity.illinois.edu/). Diversity, equity, inclusion, and belonging are core values at UIUC. Our excellence can only be fully realized by faculty, students, and academic and nonacademic staff who share our commitment to these values. Successful candidates for our academic positions will demonstrate evidence of a commitment to advancing diversity, equity and inclusion.