The University of Illinois at Urbana-Champaign seeks Assistant/Associate Professor (Agriculture Finance & Risk Management)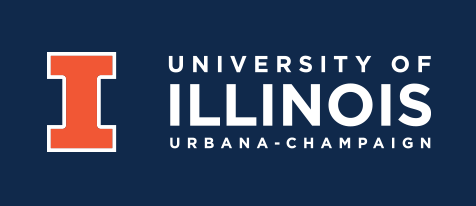 Position Title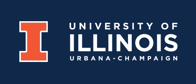 Assistant/Associate Professor, Agricultural Finance and Risk Management
University of Illinois at Urbana-Champaign Department of Agricultural and Consumer Economics
The Department of Agricultural and Consumer Economics seeks to fill a tenure-track position in the area of agricultural finance and risk management. The successful candidate will be expected to develop a nationally recognized applied research and outreach program in agricultural finance, risk management, and/or closely related fields affecting stakeholders in the agriculture sector. This position will involve evaluating issues surrounding financial management decisions and risk carrying abilities of agricultural producers and financial institutions
and providing producers, policy makers and agribusiness professionals with research-based analysis and information on agricultural profitability and risk management. The position will have the opportunity to contribute to the farmdoc outreach program. Teaching responsibilities may include an undergraduate class related to farm or agribusiness management, agricultural finance, or a related area.
Responsibilities: Financial management in agricultural firms has changed dramatically in the last decade with an explosion of new financial instruments, ownership structures, risk management tools, and policy changes. The evolving environment for agricultural financial management presents a host of challenges to farmers, financial institutions and policy-makers and the proposed position would contribute through a research and outreach program addressing crucial agricultural finance and management issues facing agriculture. The position will be a key component of the Department's comprehensive and award-winning farmdoc extension outreach program (http://farmdoc.illinois.edu/) and will also have opportunities to engage with the TIAA Center for Farmland Research and contribute to the ongoing mission of the Department of Agricultural and Consumer Economics.
Qualifications:
Candidates should hold a doctorate in Agricultural Economics, Finance, Economics, or a closely related field by August 2022

have a strong research program

provide evidence of teaching interest

and be collegial and committed to serving the mission of land grant institutions and agriculture. Familiarity/experience with outreach activities would be highly beneficial.
Salary/Appointment:
Competitive

based on qualifications and rank

9-month academic year

tenure track
The position targets an initial appointment of roughly 35% extension (as an Extension Faculty Specialist), 35% research, 30% teaching, but may be adjusted depending on the preferences of the candidate.
To ensure full consideration, apply by

June 30, 2022.
Application: To apply, please create a candidate profile at http://jobs.illinois.edu and upload a brief cover letter, a CV, a sample of written work, a research statement, a teaching statement, and names and contact information for three references. Applicants who are currently graduate students or post-doctoral fellows must also submit transcripts from graduate program(s).
Additional Information: Dr. Bruce Sherrick by phone: (217) 244-2637 or by email: sherrick@illinois.edu
University of Illinois faculty, staff and students are required to be fully vaccinated against COVID-19. If you are not able to receive the vaccine for medical or religious reasons, you may seek approval for an exemption in accordance with applicable University processes.
The U of I is an EEO Employer/Vet/Disabled http://go.illinois.edu/EEO that participates in the federal e-Verify program and participates in a background check program focused on prior criminal or sexual misconduct history.