USDA-ARS Seeks Biologist (Computational Bioinformatics)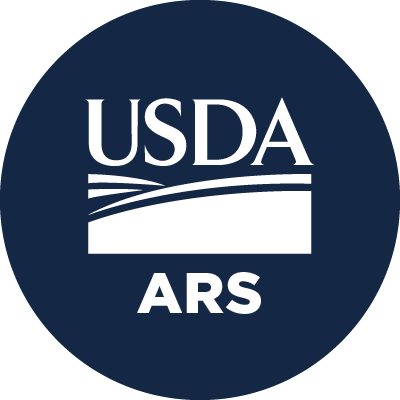 Position Title:
Biologist (Computational Bioinformatics)
Position Summary:
GS12-14 ($79,363-$144,974 / year)
Posting open 8/8/22-8/26/22
Apply via usajobs.gov
• Are you attracted to a position that allows you to focus on analyses, and solving problems?
• Are you a driven learner who is always looking to improve?
• Are you a Ph.D. scientist with computational and bioinformatics skills, interested in joining a team addressing globally important questions related to microbial ecology of antibiotic resistance and nutrient cycling in food production systems?
Job Snapshot:
Federal Research Scientist Full-time Full Benefits Flex-time schedule
The USDA, Agricultural Research Service in Lincoln, NE is looking to hire a Computational Biologist.
The new hire will join a dynamic team of scientists, technicians, and support staff with diverse backgrounds, perspectives, and life experiences who are dedicated to the ARS mission of delivering scientific solutions to national and global agricultural challenges. Our unit is deeply committed to supporting an inclusive and professional work culture, and we value the unique contributions of all team members.
The incumbent will serve as the focal point in collaborating with unit scientists and among research programs in the development and implementation of protocols, novel bioinformatics and statistical solutions for analyzing and interpreting genomics, metagenomics, and big data for unit projects, including laboratory methods in support of sequencing efforts. Our unit research includes understanding the role of organic (manure) and inorganic fertilizers in nutrient cycling, carbon sequestration, plant growth, and building healthy soils, while minimizing adverse environmental impacts including transport of zoonotic pathogens and antibiotic resistance. Soil microbial communities are major drivers in biogeochemical cycles and are involved in soil formation, ecosystem biogeochemistry, plant growth response, and groundwater quality. Since agroecosystem responses to management changes can take years to detect, our unit maintains a series of long-term research plots started in 1983. These plots and additional long term grazing plots are essential resources to both quantify biogeochemical cycles from managed agricultural systems and to understand the ecology of antibiotic and agricultural resistance.
This is a mixed position combining service (75%) and research (25%) support. What this means is that the new person will be working as a collaborator and co-author on unit projects that are already established and led by others, but will also be contributing to the design and execution of collaborative projects they will lead. The new scientist will have access to SCINet, the USDA high performance computing center, and there is strong support across the agency for harnessing computational tools to deliver solutions for our stakeholders.
Apply
Applicants must be U.S. Citizens. To apply please visit
here.
A special note on federal applications: Here is a link to a USAJOBS.GOV video https://www.youtube.com/watch?v=Gih8-cwTCQU, but there are other non-government videos available that also give helpful tips on "how to apply for federal jobs".
The United States government does not discriminate in employment on the basis of race, color, religion, sex (including pregnancy and gender identity), national origin, political affiliation, sexual orientation, marital status, disability, genetic information, age, membership in an employee organization, retaliation, parental status, military service or other non-merit factor.
Questions: lisa.durso@usda.gov