USDA Forest Service Seeks Geneticist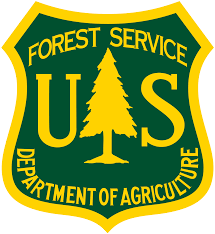 Position Title

Research Molecular Geneticist
Position Summary
The scientist will conduct research that addresses the genetic basis of desirable phenotypes in natural or constructed populations. The scientist will participate as a team member in the refinement of study hypotheses, identification and collection of samples from test populations, phenotyping, and determination of proper analytical approaches. Bioinformatic analysis of large-scale genomic and quantitative genetic data will be utilized.
The scientist uses genetics technologies and software tools or develops new technologies & tools, to solve longstanding problems related to adaptation and deployment of genetic resources, including species conservation and restoration.

The scientist will provide genetic solutions to programs designed to recover healthy populations of species affected by novel, unanticipated diseases, and pests.

The researcher will improve our understanding of how genomes regulate adaptation of individuals and populations in a range of habitats from natural to highly constructed communities and breeding populations.
The scientist will collaborate with forest resource managers and specialists in research characterizing genetic diversity and its relationship to landscapes, evolutionary history, and natural drivers of phenotypic variation (such as soils, rainfall, pests and disease, community ecology, disturbance regime, and climate), as well as anthropogenic drivers such as exotic invasives, urbanization, harvest disturbances, and habitat fragmentation.
Contact: Please reply to this outreach by email (keith.woeste@usda.gov) no later than June 1, 2022. Additional information about this position is available from Keith Woeste, 574-370-3020
About the Community:
HTIRC is located on the campus of Purdue University in West Lafayette, IN,
about an hour north of Indianapolis and two hours south of Chicago. Purdue
is a vibrant, diverse, internationally recognized University. The West
Lafayette/Lafayette area is home to about 250,000 people; it offers a high
quality of life, outstanding schools, and access to a wide array of recreational
and entertainment venues.