USDA Forest Service Seeks Tree Improvement Specialist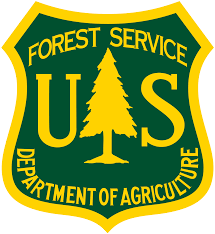 Position Title

Tree Improvement Specialist
Position Summary
The position participates in the development and implementation of study plans for the improvement, propagation, and deployment of hardwood species in both natural and intensively managed stands. Breeding goals include restoration of species lost to invasive pests and diseases, improved carbon sequestration, adaptation to climate change, and superior• Collaboration in the maintenance of shared laboratory, greenhouse, and nursery spaces.
• Collaboration with supervisor, technicians, and biologists
• Aids in the evaluation and management of germplasm for breeding and the distribution of improved materials to nurseries, the evaluation and management of existing trials and study sites, and the planning for and preparation of sites for future studies
• Responsible for plantation design, plantation establishment, and compiling and analysis of data from complex experiments involving tree growth and improvement, rootstock development, disease and pest resistance, nursery practices, and plant propagation.
• Coordinates and cooperates with molecular geneticists and others to create and analyze populations for marker-assisted and conventional breeding.
Contact: Joseph Foster; joseph.foster@usda.gov