UW-Madison Seeks Weed Ecologist
Posted on February 2, 2023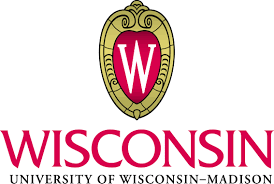 Position Summary
We are hiring a Weed Ecologist (Departments of Agronomy and Horticulture, College of Agricultural & Life Sciences, University of Wisconsin-Madison) to provide leadership in weed science teaching and novel ecological weed management research in Wisconsin. An integrative and applied approach to research is expected, working with multidisciplinary teams of scientists and community partners. Leadership is needed in the development, evaluation, and implications of novel ecological weed management approaches alternative or complementary to chemical weed control methods (e.g., cropping systems diversification and intensification, weed seed management, precision control methods, robotics technologies, etc.).
The incumbent will design novel ecological weed management systems that can enhance benefits and reduce risks to agriculture and the environment. Research will also document the efficacy and suitability of novel non-chemical weed management approaches and estimate their impact on weed ecology and agroecosystem services such as crop production and water quality. The incumbent will have the opportunity to work on a broad range of conventional and organic Wisconsin cropping systems, including grain, forage, and specialty crops. Research efforts will form the foundation for a strong teaching and mentoring program that supports students across departments and colleges at the University of Wisconsin-Madison. The incumbent will be expected to develop and teach courses at the undergraduate and graduate levels, including an upper-level course in Weed Biology, Ecology and Management. The incumbent will be expected to recruit and mentor graduate students in Agronomy, Horticulture, Agroecology, or other related programs.
Thus, the Departments of Agronomy and Horticulture seek a 9-month tenure track Weed Ecologist to investigate novel approaches to ecological weed management across a broad range of Wisconsin cropping systems. The Weed Ecologist will possess the ability to integrate ecotechnological variables that interact within and among agroecosystems at the field, farm, and landscape levels. The position carries a commitment to instruction and research, as well as professional and university service as appropriate to the faculty rank. The incumbent will be expected to develop and grow a collaborative and extramurally funded research and teaching program recognized at state, regional, national, and international levels. The Departments of Agronomy and Horticulture are committed to inclusivity and diversity
therefore, we strongly encourage applications from candidates who foster and promote these values.
The candidate will be expected to:
1. Develop an independent, extramurally funded and recognized research program at the state, regional, national, and international levels.
2. Teach and mentor undergraduate and graduate students, commensurate with college expectations and consistent with the teaching loads of the departments. Mentor students and promote their development and success in a collaborative environment.
3. Contribute to outreach and service functions of the department, college, university, and professional societies.
4. Contribute to programs aimed at increasing diversity, equity, and inclusion within the department, college, and university. Promote an inclusive and diverse climate within our campus and associated communities.
A PhD in Weed Science, Agronomy, Horticulture, Plant Science, Crop Science, Agroecology, or closely related discipline is required.