Wisconsin DATCP Seeks Agriculture Auditor of Grain
Posted on January 31, 2022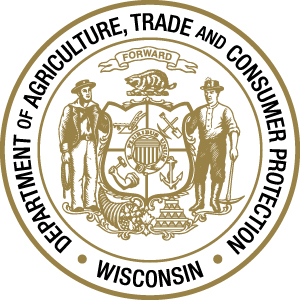 Position title

Agriculture Auditor (Grain) – Producer Security Section
Division of Trade & Consumer Protection – Bureau of Business Trade Practices


Position Summary
This position is field based and will perform entry level auditing work, primarily
performing field audits, inventories and inspections of a technical nature of
grain and financial records of facilities that buy, sell or store grain.
The Department of Agriculture, Trade and Consumer Protection (DATCP) works hard to protect and promote Wisconsin's agricultural industries and consumers. As an agency, we strive to serve the people of Wisconsin assuring: safe, wholesome food; consumer protection and fair business practices; animal and plant health; a clean environment; and strong agriculture and commerce. To successfully attain these goals, we recognize our success hinges on the diverse, high quality, dedicated staff we employ.
DATCP currently has an opening for an Agriculture Auditor position. This position is field based within the one of the following counties: Adams, Brown, Buffalo, Calumet, Chippewa, Clark, Columbia, Dane, Dodge, Door, Dunn, Eau Claire, Fond du Lac, Green Lake, Iowa, Jackson, Jefferson, Juneau, Kewaunee, La Crosse, Lafayette, Manitowoc, Marathon, Marquette, Menominee, Milwaukee, Monroe, Oconto, Outagamie, Ozaukee, Pepin, Pierce, Portage, Sauk, Shawano, Sheboygan, St. Croix, Trempealeau, Washington, Walworth, Waukesha, Waupaca, Waushara, Winnebago or Wood.
This position offers the State of Wisconsin's excellent benefits package, which includes 3.5 weeks of paid time off to start, 9 paid holidays, accrued sick leave, multiple insurance options and an exceptional retirement plan!
Position Summary
At the entry level position, the incumbent will perform entry level auditing work, primarily performing field audits, inventories and inspections of a technical nature of grain and financial records of facilities that buy, sell or store grain. After training is completed, this position will independently perform routine field audits of warehouse keepers and grain dealers. This position will diagram and measure grain supplies; examine receipts, settlement sheets, scale tickets, Daily Position Records and related documentation for accuracy and completeness; conduct a full financial audit of accounts, checkbook balances and insurance coverage; and examine all contracts executed to assess proper hedging. Audits are restricted to small, routine or less complex entities or assisting higher level audits with larger more complex audits.
At the level 3 position, the incumbent will perform many of the duties listed at the entry level, but of a larger and more complex nature, including audits of large multi-state or international firms.

For a full position description at the entry level, please click here.
For a full position description at level 3, please click here.
Salary Information
The entry level position is in pay schedule-range 07-04. Starting pay at the entry level will be between $26.00 and $29.00 per hour ($54,080 and $60,320 annually) based on qualifications. The level 3 position is in pay schedule-range 07-03. Starting pay at level 3 will be between $29.00 and $32.00 per hour ($60,320 and $66,560 annually) based on qualifications. This position is not represented by a bargaining unit. A 12-month probationary period is required. Pay for current state employees will be set in accordance with the State Compensation Plan.
Job Details
All state employees are required to report their COVID vaccination status, whether vaccinated or not, and must provide supporting documentation if vaccinated. Newly hired employees will be required to submit this information within their first two weeks of employment. At this time, those who are unvaccinated are subject to weekly COVID-19 testing protocols.
A criminal background check will be performed on the selected applicant prior to an offer of employment.
Applicants must be legally authorized to work in the United States (i.e., a citizen or national of the U.S., a lawful permanent resident, an alien authorized to work in the U.S. without DATCP sponsorship) at the time of application.
A valid driver's license OR the ability to provide one's own transportation for work purposes, including automobile insurance, is required.
This position requires the incumbent to have the physical strength to climb grain bins approximately once a week to inventory grain. Bin heights generally range from 20-60 feet, but may be as high as 100 feet.
Regular travel (up to 75% of this position's duties) to audit facilities is required. Some of the auditor's work takes place in the typical office situation, but much of the work will be done at the business location under less than ideal conditions. The incumbent must perform work in an environment that includes such factors as foul air, grain dust, inclement weather, extreme heights and moving machinery.
Qualifications
Minimally qualified candidates will have each of the following:
Professional training in accounting or auditing such as that which would be acquired by earning a Bachelor's Degree in accounting or auditing from an accredited post-secondary college/university OR commensurate work experience and training

Experience with accurately applying formulas and/or working with mathematics fundamentals (algebra, geometry, etc.)

Experience working independently at a worksite and/or remotely in a field position
In addition, highly qualified candidates will have one or more of the following:
Experience conducting audits independently or leading audit teams

Experience working within the grain industry (commodities market analysis, future pricing, hedging, etc.)
It is critically important your application materials clearly describe your experience related to the stated criteria. The job experts who evaluate your application materials must be able to make an accurate assessment regarding your qualifications. Applicants who do not meet at least the minimum qualifications or who do not clearly identify minimum qualifications will be ineligible to continue in the selection process.
How To Apply
DATCP is an Equal Opportunity and Affirmative Action employer seeking a diverse and talented workforce. Veterans are encouraged to apply. For complete information on veterans hiring programs that may benefit you, please visit the Employment page on WDVA's website.
To be considered for this position, you will need to create an account (if you don't already have one) and apply online via the "Apply for Job" button listed on the top right of this page. You will be required to upload a current resume and letter of qualifications (also known as a cover letter) that clearly describes your qualifications and experience as they relate to the qualifications listed in this job posting. For access to past WiscJobs job cart information and materials from recruitments prior to April 12th, 2021, click here. For more applicant resources, including tips on how to write a resume and letter of qualifications, click here.
Your resume and letter of qualifications will be evaluated by one or more job experts. Candidates who are deemed eligible will be invited to participate in the next step of the selection process, where vacancies exist, starting with those candidates who are deemed most qualified.
Please address questions regarding the application process to Madeline Erce at Madeline.Erce@wi.gov.
Deadline to Apply
The deadline to apply for this position is Monday, February 7 at 11:59pm.
For full job description please click here