The Aldo Leopold Foundation Seeks a My Wisconsin Woods Coordinator
Posted on January 21, 2022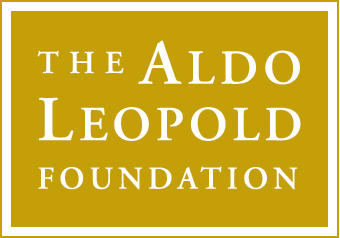 Position Title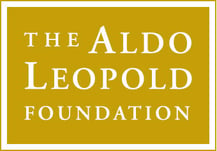 My Wisconsin Woods Coordinator
The My Wisconsin Woods Coordinator is responsible for maintaining all day-to-day operations and activities for My Wisconsin Woods–the largest network of woodland owners in Wisconsin. This position is directly responsible for advancing program plans through the execution of all day-to-day activities, which tend to focus on one-to-many interactions typical of mass communications such as website, e-newsletters, direct-mail, and social media. Also, this position is responsible for the minor but steady one-on-one communications with landowners to address questions and inquiries. There is a lot of programmatic growth potential within My Wisconsin Woods, accessible through this position as time and planning allows. Successful activities through My Wisconsin Woods will maintain the interest and engagement of landowners while moving some of them toward action.
The Aldo Leopold Foundation fosters care for people, land and communities through the legacy of Aldo Leopold. Our organization sits importantly at the intersection of the past, present, and future. We interpret and care for Aldo Leopold's Shack and Farm, a National Historic Landmark, share Leopold's vision of a land ethic and A Sand County Almanac widely, and lead many education and conservation initiatives relevant for the 21st Century. Working out of the Leopold Center, among the greenest buildings in the world, we regularly convene our country's conservation leaders, thinkers, and doers to improve how we care for land and each other.
My Wisconsin Woods is a public-private partnership led by the Aldo Leopold Foundation in strong collaboration with the Wisconsin Department of Natural Resources (WDNR). Our primary activities include marketing and on-going communications designed to attract and engage woodland owners across Wisconsin. My Wisconsin Woods represents the largest network of woodland owners in Wisconsin and within private lands conservation at-large, an exemplary effort to intentionally attract and serve more people!
The Aldo Leopold Foundation seeks a candidate with a degree in environmental education, natural resources/environmental studies, and/or communications with a strong interest in conservation and the environment. The ideal candidate will have excellent communication skills, the ability to work independently and to multitask, demonstrated leadership capabilities, and a proclivity for focusing on strategic outcomes. Applicants should be creative, professional, and eager to learn.
Pay range: $38,000-$42,000 annually depending on education and/or years of related work experience, with benefits including health, dental, vision, life/AD&D, and short-term disability insurance, SIMPLE IRA retirement plan (when eligible), Health Savings Account, and paid time off (vacation, floating holidays, and sick leave).
Application Instructions: Please submit application materials through this link https://survey.alchemer.com/s3/6692537/MWW and direct any questions to janstett@aldoleopold.org. Use the subject line "My Wisconsin Woods Coordinator."
The application deadline is Sunday,

February 6, 2022.