The Aldo Leopold Foundation Seeks an Annual Giving Associate
Posted on January 21, 2022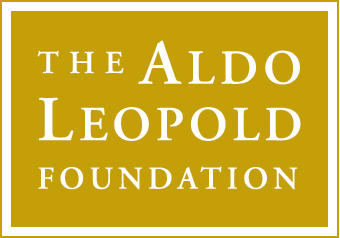 Position Title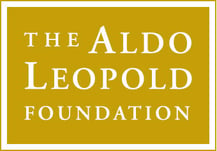 In collaboration with the marketing and communications team, the Annual Giving Associate works primarily to identify, cultivate, solicit, and steward annual donors. Reporting to the Marketing and Communications Manager, this position coordinates digital and direct mail annual fundraising campaigns, coordinates new member recruitment campaigns, develops philanthropy-based messages and stories for the foundation's communications, and builds personal connections with mid-range donors ($500 - $2,500) to improve retention and increased giving. The Annual Giving Associate will be competent within a highly participatory and interactive marketing and communications team. This position will also collaborate with the Executive Director and Development Associate in the functions of prospect research donor engagement. The primary goal is to drive sustainable financial growth through increasing donations and donor cultivation.
The Aldo Leopold Foundation seeks a candidate with one to three years of fundraising, philanthropy, sales, or customer service experience, excellent interpersonal, communication, writing, editing, and organizational abilities. An ideal candidate will have familiarity with not-for-profit fundraising practices and principles including engagement and stewardship experience with supporters, donor or CRM database and demonstrated experience using social media platforms to grow and engage communities.
The Aldo Leopold Foundation fosters care for people, land and communities through the legacy of Aldo Leopold. Our organization sits importantly at the intersection of the past, present, and future. We interpret and care for Aldo Leopold's Shack and Farm, a National Historic Landmark, share Leopold's vision of a land ethic and A Sand County Almanac widely, and lead many education and conservation initiatives relevant for the 21st Century. Working out of the Leopold Center, among the greenest buildings in the world, we regularly convene our country's conservation leaders, thinkers, and doers to improve how we care for land and each other.
Pay range: $35,000-$40,000 annually depending on education and/or years of related work experience, with benefits including health, dental, vision, life/AD&D, and short-term disability insurance, SimpleIRA retirement plan (when eligible), Health Savings Account, and paid time off (vacation, floating holidays, and sick leave).
Application Instructions: Please submit application materials through this link https://survey.alchemer.com/s3/6692516/giving and direct any questions to janstett@aldoleopold.org. Use the subject line "Annual Giving Associate."
The application deadline is Sunday,

February 6, 2022.