Bayer Engineering Co-Op/Intern
Posted on September 3, 2022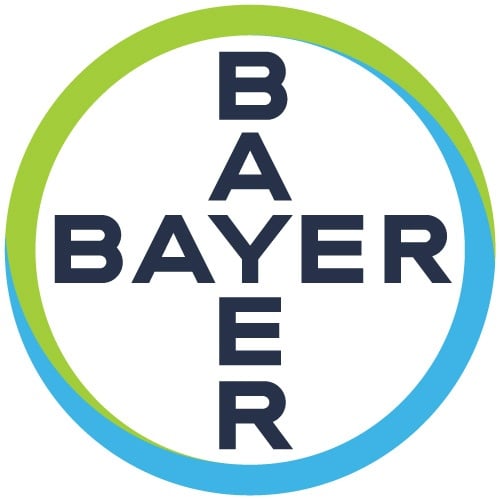 Position Title:
Engineering Co-Op/Intern

Job Description
At Bayer we're visionaries, driven to solve the world's toughest challenges and striving for a world where, Health for all, Hunger for none' is no longer a dream, but a real possibility. We're doing it with energy, curiosity and sheer dedication, always learning from unique perspectives of those around us, expanding our thinking, growing our capabilities and redefining 'impossible'. There are so many reasons to join us. If you're hungry to build a varied and meaningful career in a community of brilliant and diverse minds to make a real difference, there's only one choice.
YOUR TASKS AND RESPONSIBILITIES
The primary responsibilities of this role, Engineering Co-Op/Intern, are to:
Work with and learn from Engineers and Staff to improve our chemical processes, yield/process capacity improvements, waste reductions and reduction of cycle time, cost improvements and/or modification/design of Equipment;

Troubleshoot and provide recommendations for mechanical equipment, improving the reliability and cost associated with a process area's mechanical equipment;

Design, installation, and start-up of automatic process control, material, handling, and distributive control systems;

Assist engineers in development of project objectives and scope by analyzing customer requirements and producing sketches, drawings, written descriptions or specification for customer approval;

Ensure compliance with engineering standards, engineering procedures, Occupational Safety and Health Administration (OSHA), Environmental Protection Agency (EPA) standards, site safety standards, pressure safety design and environmental standards on all projects;

Gain insight into maintenance and reliability improvement programs for chemical plants;

Perform and check engineering calculations following standard methods and principles for projects;

Assist with procurement process of equipment specifications, bid evaluation and contract administration;

Assist with conducting engineering cost, feasibility, and planning.
WHO YOU ARE
Your success will be driven by your demonstration of our life values. more specifically related to this position, Bayer seeks an incumbent who possesses the following:
Required qualifications:
Current enrollment in Bachelor's degree program in Chemical Engineering, Mechanical Engineering, Electrical Engineering, Environmental Science or related Engineering degree;

Successfully completed sophomore year or higher and returning to school upon completion of the intern or co-op assignment;

Ability to commute daily to and from work location in Muscatine, IA;

Willingness to work in a chemical manufacturing environment;

Ability to work 40 hours per week and physically willing and able to climb stairs and ladders.
Preferred Qualifications:
Have at least overall GPA of 3.0 on 4.0 scale;

Proficient in MS Office Suite (Word, Excel, Power Point);

For Internship, prior experience with previous Bayer or similar Co-op role.
Bayer offers a wide variety of competitive compensation and benefits programs. If you meet the requirements of this unique opportunity and want to impact our mission Science for a better life, we encourage you to apply now. Be part of something bigger. Be you. Be Bayer.
To all recruitment agencies: Bayer does not accept unsolicited third-party resumes.

Bayer is an Equal Opportunity Employer/Disabled/Veterans

Bayer is committed to providing access and reasonable accommodations in its application process for individuals with disabilities and encourages applicants with disabilities to request any needed accommodation(s) using the contact information below.
To apply visit here.