Cornell AgriTech Seeks Assistant Professor (Applied Systems Ecology)
Posted on December 2, 2022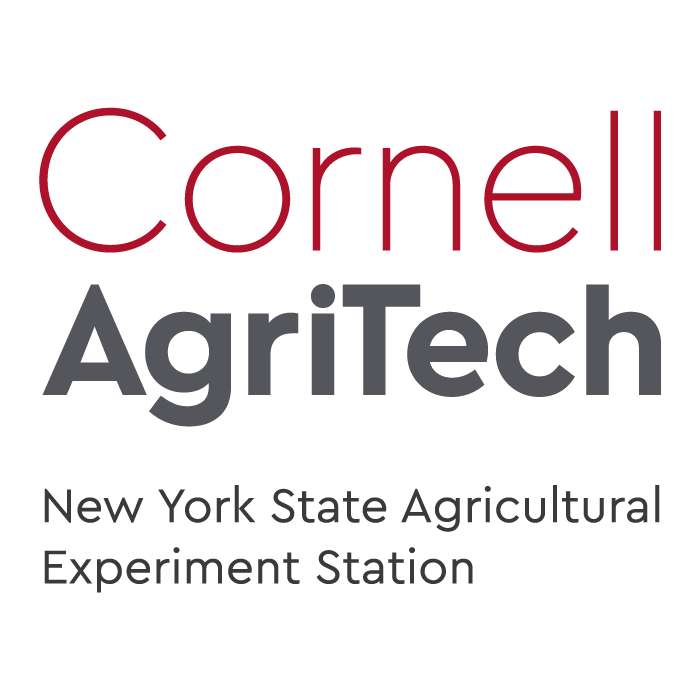 Position Title:
Assistant/Associate Professor
Position Summary
The Department of Entomology welcomes applications for a 9-month, full-time tenure-track position in applied systems ecology at the assistant/associate professor level. We are looking for a highly collaborative individual who is experienced in working on problems within specialty crop agricultural systems. The focus of a successful program will be in applied systems ecology, utilizing data generated independently by the program and from collaborations to gain insight into agricultural pest issues that will lead to optimization of current integrated pest management solutions or to the development of new solutions. New solutions could include approaches that integrate biological, climatological, land use, demographic, population, and economic data.
There are great opportunities for interdisciplinary collaborations with plant pathologists, horticulturalists, plant breeders and the recently established Cornell Institute for Digital Agriculture (CIDA) within Cornell University. The position requires expertise in quantitative ecology, computational biology, and data science for working with large data sets, and the ability and interest in applying these techniques to problem solving in specialty crop systems. Outstanding research scholarship is expected, as is excellence in and commitment to extension, translation of knowledge, and advising and mentoring of students. We seek a colleague with an outstanding record demonstrating success and promise across these areas, and who will be supported by and contribute to a vibrant culture of inclusive excellence at Cornell AgriTech. As such, candidates are expected to engage in service and leadership activities within their department, the college and university, and relevant professional societies.
Responsibilities:
This position has an effort split of 70% research and 30% extension.
Research (70%) – The successful candidate will develop an externally funded research program that applies advanced data science and computational methods such as dynamic systems modeling, artificial intelligence, optimization, statistics, and machine learning to better understand the dynamics governing arthropod pest populations and improve pest management in specialty crops. Research should translate basic discoveries on the underlying drivers of arthropod biology, including climate change and other anthropogenic processes such as invasive species, into applications with the goal of improving management of arthropod pests of specialty crops.
Extension (30%) – The successful candidate will provide leadership in developing digital tools to help specialty crop producers make more effective, economical, and sustainable pest management decisions. The candidate will be expected to work in a team environment and develop strong collaborative efforts with faculty and extension personnel. We also anticipate that the candidate will use computational approaches to both deliver and evaluate their extension programming with diverse stakeholders of specialty crop producers and work closely with regulatory agencies to help them develop science-based policies.
The successful candidate will be a faculty member of the Cornell University College of Agriculture and Life Sciences, and will be based in the Department of Entomology in Geneva, NY within Cornell AgriTech at the NY State Agricultural Experiment Station. A mentoring program for new faculty provides guidance and assistance.
Qualifications
The successful candidate will have a Ph.D. in entomology, ecology, or related biological sciences with a working understanding of insect ecology and pest management, data science and modeling methodologies, and experience in applying this expertise to managed biological systems. A commitment to applied agricultural research and to the development of multidisciplinary team-based research and extension programs is essential.
Application
The anticipated starting date is Summer 2023 or as negotiated. Qualified applicants should submit 1) a cover letter briefly summarizing background, qualifications, and interest in the position, 2) a Curriculum Vitae, 3) a research statement outlining experience, interests, and goals, 4) an extension statement outlining experience, interests, and goals, 5) a statement of contributions to diversity, equity, and inclusion outlining how, through research, extension, mentoring, and/or service, the candidate has and will contribute to support Cornell's mission of "any person … any study," 6) copies of four relevant publications, 7) names and contact information for three references, and 8) unofficial transcripts. Materials should be submitted online to:
https://academicjobsonline.org/ajo/jobs/23678
. Applications received by January 20, 2023 will be given full consideration. Applications will be accepted until the position is filled.