Madison Area Technical College Seeks Biology Instructor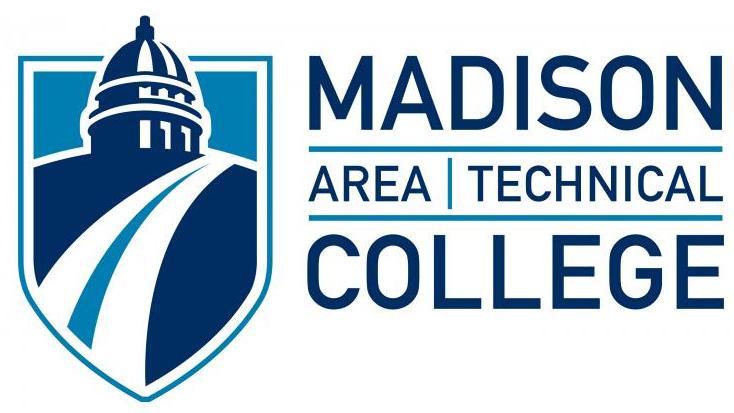 Position title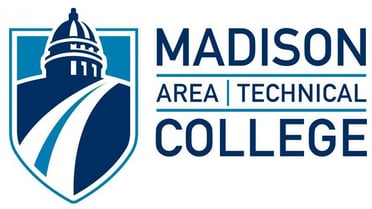 pOSITION SUMMARY
The School of Engineering, Sciences & Mathematics at Madison College invites applications for the position of Biology Instructor. Madison College is a comprehensive, open-access institution providing a high-quality education to a diverse population, including first-generation college students. We are seeking motivated and engaged candidates who share a willingness to collaborate with other faculty members, students, and the community at large. The ideal candidate will demonstrate a commitment to the field and to teaching that will enable them to be a visionary and innovative member of the program.
Job Posting Date: April 25, 2022
Salary Information: $62,000 - $82,000
School of ESM_Faculty & Managers
Madison College's Equity, Diversity, & Inclusion Plan is an important part of the College's focus on diversity and inclusion, which seeks to better reflect the increasing diversity of its student body and the surrounding community in its faculty workforce.
Work-life balance is an important element of Madison College. Flexible work hours and scheduling allow faculty to enjoy their lives outside of work. Full-time faculty work a nine-month contract for the academic year (Fall and Spring semesters), and teaching summer courses is optional, with additional pay. Most importantly, you will play a major part in influencing and maintaining the College's mission, vision, and values.
Madison College's dedication to promoting equity, inclusion and diversity is reflected in our Mission, Vision, and Values. We believe every member on our team enriches our diversity by exposing us to a broad range of ways to understand and engage with the world, identify challenges, and to discover, design, and deliver solutions. We value the ability to serve students from a broad range of cultural heritages, socioeconomic backgrounds, genders, abilities, and orientations. Therefore, we seek applicants who demonstrate they understand the benefits of diversity in a higher education community. Hiring a diverse workforce that mirrors our student population is more than just a commitment at Madison College—it is the foundation of what we are striving to do. Come be part of our great team!
This position will be open until filled, with a first review date of Sunday July 10th, 2022, at 11:59 pm. After this date, the recruitment may close without further notice. Interested applicants are encouraged to apply as soon as possible.
Our goal is to conduct first round interviews the week starting July 18th and second round interviews the week starting July 25th, with an offer being sent after the completion of the interview process for a January 3, 2023, start.
Expected Start date: January 3, 2023
This position is responsible for instruction in Biology, specifically Environmental Science, at the collegiate transfer level. This includes developing a relevant and progressive curriculum, designing and implementing effective learning strategies and environments, utilizing innovative teaching techniques and technology, delivering instruction of high quality, assessing student learning, advising students, and participating in college service activities at the department, school and college levels.
Preference will be given to candidates who have a graduate degree (MS required, PhD preferred) in Environmental Science, Ecology, Conservation Biology, Natural Resources, or a closely related discipline. A faculty member in this position will be expected to teach sections of Environmental Issues, Ecology & Conservation Biology, and lab-based Environmental Science. They will also be expected to develop coursework that articulates into Environmental Science majors at four-year universities and to advise students on transferring into those majors.
This position reports to the Dean of the School of Engineering, Science & Mathematics.
• Facilitate student learning by developing appropriate instructional strategies to fit students' needs and support student engagement. Continually revise curriculum to improve student learning.
• Evaluate student performance and provide regular feedback in courses taught by the instructor.
• Contribute to student success and retention by advising students with course selection, career concerns, internships, and other matters.
• Serve as an advocate for students and engages in activities that help students achieve their goals such as writing letters of recommendations, and/or helping students link with internships, service learning, job shadowing and other forms of networking.
• Provide support to the program, the school, and the college by attending and engaging in events and meetings and participating fully within the team environment.
• Continually improve teaching through professional development activities and the integration of new techniques and technology. This includes the development and implementation of individualized professional development plan.
• Maintain a commitment to the college mission, vision, and values. Comply with college policies, directives, work rules, and Faculty Responsibilities. Engages positively with colleagues, handles conflict directly and professionally, contributes to team discussions, collaborates, and helps colleagues, assumes the best from colleagues, provides, and accepts constructive feedback, follows through on commitments, and supports final decisions that are made. Promotes social justice to foster success for all students and members of the college community.
Knowledge, Skills, and Abilities:
• ​Skilled in communicating effectively and professionally, both orally and in writing.
• Demonstrated skill in communications and human relations with populations of diverse socioeconomic and cultural backgrounds and persons with disabilities.
• Demonstrated commitment to excellence in teaching and learning. This includes, but is not limited to, knowledge/experience with current educational methods/strategies such as learner-centered instruction, active learning, assessment, evaluation, collaborative techniques, and strategies aimed at closing the achievement gaps across race, gender, class, and disability.
• Desire and ability to teach courses at the technical/occupational program level and possibly at the collegiate transfer level.
• Ability to communicate complex and difficult concepts and ideas to students with varied backgrounds and levels of preparedness.
• Engage in continuous improvement in the quality of instruction by reviewing and utilizing innovative methodologies, techniques, and delivery methods, as well as incorporating appropriate use of new and emerging technologies into the learning environment.
• Ability to work collaboratively with colleagues on course and program promotion, direction, and innovation.
Master's Degree in Environmental Science, Ecology, Conservation Biology, Natural Resources, or a closely related discipline
Master's degree in a biological science with 18 graduate credits in Environmental Science, Ecology, Conservation Biology, Natural Resources, or a closely related discipline.
Experience with or willingness to learn different modes of instruction (online, hybrid, Classroom Live, and modes of the future).
APPLICATION PROCEDURES (Required):
• A completed official Madison College online application
*Failure to include these documents by the first consideration date will RESULT IN THE DISQUALIFICATION OF YOUR APPLICATION.
Note: Candidates will be required to present a teaching demonstration and provide related curriculum materials for the screening committee. Your official degree transcripts will be required if hired.
Madison College does not offer H-1B or other work authorization visa sponsorship for this position. Candidates must be legally authorized to work in the United States at the time of hire and maintain work authorization throughout the employment term.
If you are experiencing application issues please contact the HR hotline, (608) 246-6900.
To ensure that emails from us regarding your application do not go to your spam folder, please add the @madisoncollege.edu domain as a safe sender in your email.
Madison Area Technical College does not discriminate on the basis of race, color, national origin, sex, disability or age in employment, admissions or its programs or activities. Madison College offers degrees, diplomas, apprenticeships and certificates in:
Architecture & Engineering

Arts, Design & Humanities

Business

Construction, Manufacturing & Maintenance

Culinary, Hospitality & Fitness

Education & Social Services

Health Sciences

Information Technology

Law, Protective & Human Services

Science, Math & Natural Resources

and Transportation.
Admissions criteria vary by program and are available by calling our Enrollment Office at (608) 246-6210 or (800) 322-6282 Ext. 6210. The following person has been designated to coordinate Title IX of the Education Amendments of 1972 and Section 504 of the Rehabilitation Act of 1973 and to handle inquiries regarding the college's nondiscrimination policies: Lisa Muchka, Compliance Coordinator, 1701 Wright Street, Madison, WI 53704 (608) 246.5221