Mission Produce, Inc. Seeks Information Security Engineer
Position Title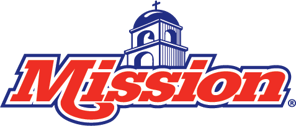 Information Security Engineer
The Information Security Engineer will help establish, manage, and maintaining the Global Information Security Program. They are responsible for the development, establishment, and communication of security policies, standards, guidelines, and the education and awareness of these requirements. They will also be responsible for identifying, tracking and reporting on information security and compliance risk and ensuring that information system controls and monitoring systems operate e
ffectively. Prevent, detect and respond to cyber-criminal threats and other risks to corporate information and operational technologies.
ESSENTIAL DUTIES & RESPONSIBILITIES
 Assess overall security posture within the corporate network, our hosted Cloud environment and software products
 Establish and maintain corporate information security policies, standards, and procedures in alignment with leadership
 Identify new security compliance requirements, emerging threats and cyber risks to incorporate cybersecurity, risk and compliance programs
Collaborate seamlessly with the business, including IT, operations, sourcing, sales, legal and executive leadership
 Coordinate and manage Missions internal and external security audits, including all interactions with third party audit teams
 Daily monitoring of security reports to identify issues and follow these issues to resolution
 Utilize security systems to detect, log and prevent unauthorized access and data loss
 Design and conduct security audits to ensure operational security
 Stay up to date and keep Mission informed of all the latest's security vulnerabilities, security trends and ever-changing threats
 Researchers evaluate, design, test, recommend and plans implementation of new or improved information security software and devices, safeguards and solutions that will ensure that proprietary/confidential data and systems are protected
MINIMUM QUALIFICATIONS & REQUIREMENTS
 Bachelor's degree or equivalent combination of work experience, education and training
 5+ years of hands-on experience in information security, compliance and risk mitigation
 Expertise in Data Privacy, IT Governance, IT Risk Management, Application Security Governance, Security Audits, Policies creation and management
 Working knowledge of a variety of Information security tools and solutions, such as EDR, MDM, vulnerability scanning and security awareness tools
 Cloud Native/Cloud Hybrid Security experience
 Experience with Information security frameworks, including drafting policies, implementing systems and processes, ongoing security assessment, and executing ongoing audits
 Networking and Server Infrastructure experience
 Demonstrated familiarity and experience with incident handling techniques and processes
 Ability to communicate effectively across all levels of organization
If you have any questions, please contact Rachel Bryan at
rbryan@missionproduce.com.