The University of Illinois at Urbana-Champaign Seeks Assistant Director, Soybean Innovation Lab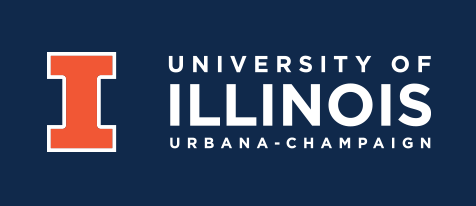 Position Title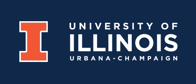 Assistant Director, Soybean Innovation Lab
The Department of Agricultural and Consumer Economics (ACE) seeks a researcher and operations director to manage the Feed the Future Innovation Lab for Soybean Value Chain Research (Soybean Innovation Lab, SIL). The Soybean Innovation Lab (SIL) is a USAID-funded initiative committed to reducing poverty and malnutrition in Sub-Saharan Africa, and globally, through advancements in production, processing, and utilization across the soybean value chain. SIL is looking for an organized, professional, and knowledgeable individual to conduct research and lead the program's financial, human resource, contracting, reporting, logistics, and overall management activities associated with the SIL Assistant Director position.
The University of Illinois is an Equal Opportunity, Affirmative Action employer that recruits and hires qualified candidates without regard to race, color, religion, sex, sexual orientation, gender identity, age, national origin, disability or veteran status. For more
information, visit http://go.illinois.edu/EEO.
The primary function of the Assistant Director is to conduct soybean research and manage the day-to-day operations of the Soybean Innovation Lab including, but not limited to, conducting research, strategy and program design, personnel and HR oversight, financial and technical reporting and management duties, logistics and communication support, and contracting.
The Assistant Director must be detail-oriented, efficient, organized, and possess skills across a wide range of aspects. The position will require an ability to work independently across a number of areas including technical, financial, human resource, and budgetary activities.
Specific responsibilities

are listed in the job posting HERE
a Bachelor's degree in agriculture, business, or related field

Experience can be concurrent: Five years experience in research

Five years experience in research program management

Experience in budget or project proposal development

Experience in strategic program development and evaluation
Salary is commensurate with experience. This is a 100%, full time, 12-month professional position. The start date is as soon as possible after the close of the search.
To apply, please create a candidate profile at https://jobs.illinois.edu/ and upload a cover letter, a resume, and names and contact information for three references by April 22, 2022.
For additional information about the department see https://ace.illinois.edu/ . For information about the position, please contact hiring manager Dr. Peter Goldsmith at pgoldsmi@illinois.edu
University of Illinois faculty, staff and students are required to be fully vaccinated against COVID-19. If you are not able to receive the vaccine for medical or religious reasons, you may seek approval for an exemption in accordance with applicable University processes.
The University of Illinois conducts criminal background checks on all job candidates upon acceptance of a contingent offer. Convictions are not a bar to employment. The University of Illinois System requires candidates selected for hire to disclose any documented finding of sexual misconduct or sexual harassment and to authorize inquiries to current and former employers regarding findings of sexual misconduct or sexual harassment. For more information, visit Policy on Consideration of Sexual Misconduct in Prior Employment. As a qualifying federal contractor, the University of Illinois System uses E-Verify to verify employment eligibility