University of Illinois Urbana-Champaign Seeks Assistant/Associate/Full Professor in Horticulture
Posted on November 22, 2022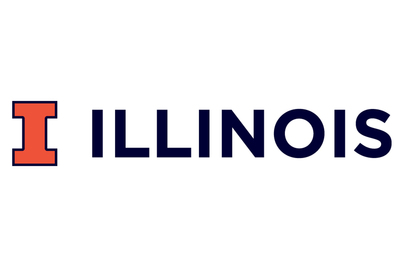 Position Title:
Assistant/Associate/Full Professor in Horticulture
Department of Crop Sciences
University of Illinois at Urbana-Champaign
Position Summary
We invite outstanding scientists to apply for this position. The position is very broadly defined in terms of potential research themes and teaching responsibilities. Potential research themes include but are not limited to:
horticulture and its role in human health and dietary nutritional quality
maintenance of post-harvest quality
urban agriculture and controlled environmental production systems
stress physiology
and crop adaptation in response to climate change.
We are seeking candidates with a proven ability to use innovative and interdisciplinary approaches to conduct high-impact research. The successful candidate will have demonstrated interest and experience in student education and training and will teach courses in horticulture important to our undergraduate and graduate degree programs.
We seek candidates who will strengthen our efforts to promote diversity, equity, and inclusivity initiatives and who will contribute to programs that seek to increase participation from traditionally underrepresented groups in agricultural research and STEAM. Individuals with diverse backgrounds are strongly encouraged to apply.
A Ph.D. in plant sciences, biochemistry, agricultural engineering, or related disciplines is required. Postdoctoral experience leading an independent or team-based research program is desired. Applicants for
Associate or Full Professor ranking should show a strong publication record, provide evidence of capacity to provide significant leadership in research and educational programs, and be competitive in securing
external competitive funding. Evidence of research and teaching impact is relevant to all applicants. The successful applicant must also demonstrate excellent interpersonal and communications skills, the ability to collaborate, and the willingness to engage with a wide variety of stakeholders and the public in Illinois and worldwide.

This is a 9-month, 100% time academic, tenure or tenure-track position with the opportunity for summer appointment. Salary is commensurate with qualifications and experience and includes a comprehensive benefits package. The position is available as soon as possible after the closing date
Application Procedures & Deadline Information
Applications must be received by 6:00 pm (CST) on January 5, 2023.
Apply for this position using the Apply Now button at the top or bottom of this posting. Applications not submitted through
https://jobs.illinois.edu
will not be considered. All application must include a cover letter, statements of research, teaching and outreach goals, a curriculum vitae, and contact information for three
professional references. All required information must be provided for your application to be considered.

For further information about this specific position, please contact Dr. Jack Juvik, Search Committee Chair, Department of Crop Sciences, University of Illinois at Urbana-Champaign, 1201 W. Gregory
Drive, Urbana, Illinois 61801. Telephone: (217) 333-1966, e-mail: juvik@illinois.edu. For questions regarding the application process, please contact 217-333-2137