The University of Illinois at Urbana-Champaign seeks Advising Support Associate
Posted on October 28, 2021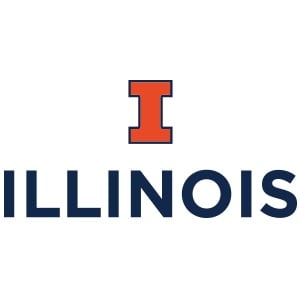 POSITION TITLE

Advising Support Associate
POSITION SUMMARY
The Department of Agricultural and Consumer Economics (ACE) is comprised of world-renowned faculty whose research and outreach programs influence national and international policymaking on issues ranging from how producers, consumers, and agribusinesses manage risk and adapt to climate change to the impacts of new technologies, environmental regulations, federal laws on profitability and human well-being.
The Department of Agricultural and Consumer Economics (ACE) is seeking to fill a position for an Advising Support Associate. Under the direct supervision of the Director, Undergraduate Admissions and Advising, this position will provide support for the Undergraduate Programs Office, Head of Department, and associated faculty in the Department of Agricultural and Consumer Economics. Functions include developing, promoting, monitoring, and maintaining all ACE Undergraduate Programs.
QUALIFICATIONS & REQUIREMENTS
• Bachelor's degree in a field related to the position.
• One year of administrative or advising work experience.
• Experience with Banner, UGradRecs, P-Card/T-Card, TEM, iBuy
• Knowledge of the responsibilities and activities of the College of ACES and the organization, programs, policies and procedures of a large, multi-disciplined College.
• Comprehensive knowledge of Microsoft Office Suite and the ability to learn various computer software programs, in order to effectively manage database entries, email listservs, and campus information utilities.
• Comprehensive knowledge on use and maintenance of office machines such as printers, copy machines, fax machines, scanners, telephones, and others as needed.
• The ability to learn new programs as technology and office needs change.
• Extensive knowledge and use of the English language for articulate verbal and written communication.
• The ability to communicate professionally and effectively at all times.
• The employee must have patience and understanding in what often become rather complex situations.
• The ability to make straightforward and accurate statements about procedures, rules, laws and regulations.
For full consideration, please create your candidate profile at https://jobs.illinois.edu and upload the required documents by November 10, 2021.
All requested information must be submitted for your application to be considered. For further information regarding application procedures, contact Jennifer Weaver at jdw86@illinois.edu.
---
The U of I is an EEO Employer/Vet/Disabled http://go.illinois.edu/EEO that participates in the federal e-Verify program and participates in a background check program focused on prior criminal or sexual misconduct history.