The USDA Seeks Research Social Scientist or Research Geographer
Position Title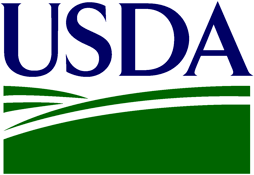 Research Social Scientist or Research Geographer
The Northern Research Station is seeking expressions of interest for a broadly-trained Research Social Scientist or Research Geographer, focused on the fundamental and reciprocal relationships among forests and greenspaces, stewardship and engagement, and human health and well-being.
These three themes tier toward a unified vision that includes communities that are inviting, livable, socially connected and environmentally equitable, and resilient to extreme events;
ecosystems that are made more healthy, functional, and resilient through science-informed management;
and economies that thrive based on healthy ecosystem function. Interested applicants should have knowledge of fundamental social science theories and methods and experience in leading research projects and designing, conducting, analyzing and communicating (including a record of publication in scientific journals) original research in both urban and residential landscapes.
We are particularly interested in potential applicants who have demonstrated ability to work
1) with ecological scientists to address linked social-ecological issues and topics involving trees and forests
2) with practitioners to co-design and co-produce research
and
3) with social-ecological data synthesis and spatio-temporal data analyses.
OUTREACH February 28th –

March 15th, 2022
Highly motivated individuals with a Ph.D. are encouraged to respond. The position (open to current or reinstatement-eligible USDA Forest Service applicants) is a permanent appointment at the Baltimore Urban Field Station in Baltimore, MD. To respond to this outreach notice, please provide your current c.v. and the completed outreach form below to Dr. Keith Nislow (keith.nislow@usda.gov). Please include all requested information into one file with your last name in the filename.