UW-Madison Seeks Faculty (Plant Pathology)
Posted on November 14, 2022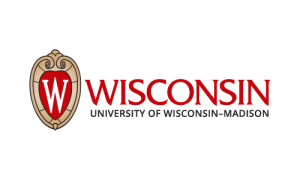 Position Title:
Faculty (Plant Pathology)
Position Summary:
Tenure-track faculty position in plant pathology (any area!). Join our diverse and multidisciplinary department to increase food security and teach the future.
The University of Wisconsin Madison Department of Plant Pathology is searching for an Assistant Professor (tenure-track) to do research on pathogens and/or pathosystems important for economically important agricultural crops and to provide graduate and undergraduate instruction. We seek outstanding candidates from a broad range of biological disciplines including, but not limited to: host-pathogen interactions, systems biology, and quantitative ecology. Our goal is to hire an exceptional scientist poised to identify critical research needs and lead a multidisciplinary team to respond to 21st century opportunities and challenges.
The University of Wisconsin has an excellent biology community with high-quality research facilities. Madison is a picturesque and progressive city with a strong economy and a vibrant, youthful culture. The University of Wisconsin is an Equal Opportunity/Affirmative Action Employer. Our department is proud to be a diverse and respectful work environment.
Apply
Applications must be received through UW Madison's online application system. Applications received by December 15, 2022 will be assured full consideration.
Requirements
Ph.D. in Plant Pathology or any related discipline including biology, botany, microbiology, ecology, biochemistry, genetics, computational biology, etc. Candidates must have a strong foundation in the principles of plant pathology and accomplishments or demonstrated potential for research on pathogens or pathosystems important for economically important agricultural crops. Successful candidates will have a record of or demonstrate potential for:
• Publications in peer reviewed journals
• Graduate student training/mentoring
• Teaching and curriculum development
• Writing extramural grants
• Contribution to our outreach and service mission
• Promoting an inclusive and diverse climate within our campus and associated communities