Wisconsin Dept. of Natural Resources is Hiring to Fill 6 Forestry Technician Positions
Posted on January 21, 2022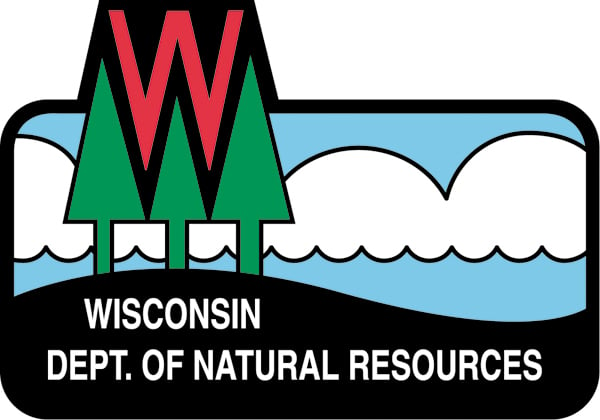 Position title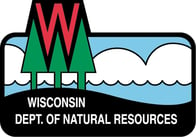 Forestry Technician (six positions available!)


Position Summary
The Wisconsin DNR is hiring to fill six LTE – Forestry Technician-Advanced positions based out of Rhinelander, Wisconsin. Work location is flexible as travel throughout the state is required.
These positions will work on a wide variety of forestry projects within the Division of Forestry, Forest Ecology and Economics section. Current projects are diverse and highly collaborative, focusing on research and application of science to forest ecology and management, which will provide the successful applicant many opportunities to grow and develop a varied skillset. Research within the section could include, but is not limited to: an assisted migration study in collaboration with the USFS to determine viable climate change mitigation techniques, a study to test methods for enhancing old-growth characteristics to northern-hardwood forests, a study of deer impacts on forest regeneration, and a collaborative study to determine the effects of mycorrhizal associations on forest health and small mammal communities. Work could include forest assessments, tree and plant species identification, study plot establishment, small mammal trapping, deer browse assessments, and tree seed collection. The successful applicant should be in good physical condition, able to handle daily hiking with gear in a variety of conditions.
There are 6 positions available based out of the Wisconsin DNR Forestry Headquarters in Rhinelander but will require extensive travel across Wisconsin. The selected candidate must be able to drive a state vehicle. Candidates with three (3) or more moving violations and/or at-fault accidents in the past two (2) years, or who have an OWI/DUI violation within the past year are barred from driving state vehicles. Start dates are negotiable.
90% - Field Observations and Tasks:
- Forest understory and overstory assessments
- Data logger deployment and maintenance
- Long term project infrastructure maintenance
- Long term project establishment
- Deer browse assessments
10% - Administrative Tasks:
- Data entry and management
Between $17.00 - $19.00 per hour depending on experience and training.
This is a Limited Term Employment (LTE) position. LTE positions do not automatically lead to permanent state employment or enjoy the same benefits as permanent employees
however, these positions do offer valuable work experience and an opportunity to learn more about career opportunities with the Department of Natural Resources and the State of Wisconsin.
LTE employees are limited to working 1039 hours per position within a twelve-month period.
In order to be considered for this position, you must be a resident of the State of Wisconsin.
All state employees are required to report their COVID vaccination status, whether vaccinated or not, and must provide supporting documentation if vaccinated. Newly hired employees will be required to submit this information within their first two weeks of employment. At this time, those who are unvaccinated are subject to weekly COVID-19 testing protocols.
The Department of Natural Resources conducts criminal background checks on final applicants before they can be offered a position. Please note that a criminal charge or conviction on your record will not necessarily disqualify you from state employment. In compliance with the Wisconsin Fair Employment Act, the DNR does not discriminate on the basis of arrest or conviction record.
Applicants must be legally authorized to work in the United States at the time of hire. The DNR does not sponsor work visas, thus, in compliance with federal law, all persons hired will be required to verify eligibility to work in the United States by completing the required I-9 form upon hire.
The DNR is an equal opportunity employer that promotes and values diversity. We do not discriminate on the basis of race, ethnicity, religion, national origin, gender, gender identity, sexual orientation, age, marital status, veteran status, or disability.
Education and/or experience in Wisconsin tree and shrub identification

Ability to navigate using a GPS, map, and compass

Experience using Microsoft Office products (Excel, Outlook, Access, and Word)

Data entry and management

Detail orientated

Must possess a valid driver's license and meet state requirements for driving a vehicle
Preferred Qualifications:
Experience in chain saw use

Excellent organizational and problem-solving skills

Ability to work independently as well as on a team
Click the "Apply for Job" button and follow the directions. You will be able to save your application as many times as needed and make edits up until the point you submit your application. Once you submit your application, you will not be able to make any updates to the application or any materials submitted.
Please note that the Wiscjobs system will time you out after 30 minutes of activity, so be sure to save your work often to avoid having to re-start the application process.
For any position-related questions, please feel free to contact Andrew Stoltman at Andrew.Stoltman@wisconsin.gov.
If you have any difficulty applying (for example: signing in or uploading a resume), please reach out to Wisc.Jobs Help, available Monday-Friday, 7:45am – 4:30pm – 608-267-1012 or at wiscjobs@wisconsin.gov.
Your resume and letter of qualifications are very important parts of your application and are used during our evaluation process to determine your qualifications as they relate to the job. For a full position description and the application please use this link: https://wj.wi.gov/4465
Applications must be received by 11:59pm, Central Time, on

February 2nd

in order to be considered.